Original Audio & Podcasts | May 28, 2020
Damien Lewis' SAS Great Escapes Launches on Audible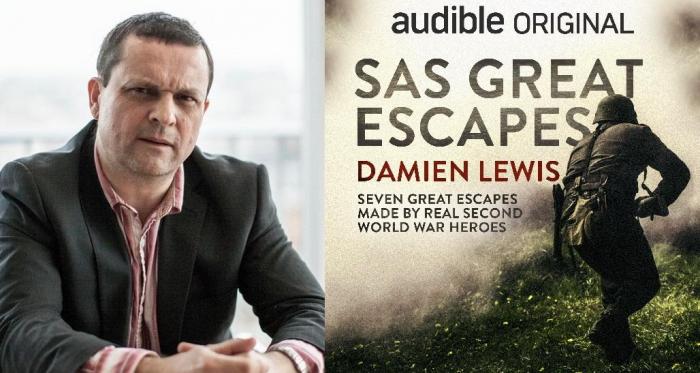 Sunday Times best-selling author, Damien Lewis, has launched his gripping audio original SAS Great Escapes on Audible. The audio exclusive which tells the true story of seven miraculous escapes by members of the SAS during World War Two, captures all the bravery, esprit de corps and daring do of Britain's finest elite fighting force in heart-pounding, white knuckle fashion.
No food. No water. Out of ammo. Safety is south. But between there and here is 150 miles of barren desert – freezing at night, boiling in the day – populated solely by Ernst Rommel's fearsome and deadly Afrika Corps.
What would you do?

Give up? Or get on with it?

SAS Great Escapes is available to download now on Audible.