Translation Rights | Oct 19, 2018
Demet Divaroren Shortlisted for the Prime Minister's Literary Awards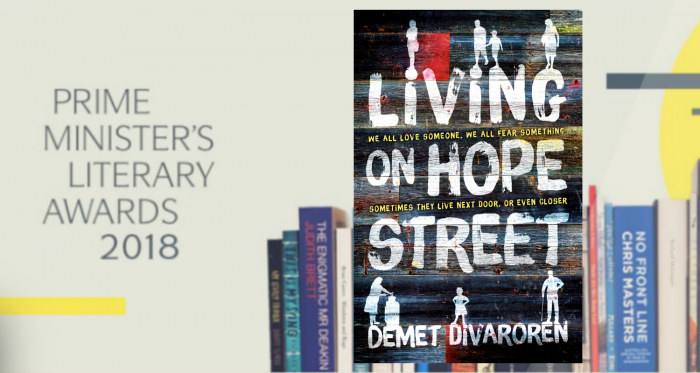 Demet Divaroren's debut novel Living on Hope Street has been shortlisted for the 2018 Prime Minister's Literary Awards for Young Adult Fiction.
With more than 500 entries across six categories this year, the Awards recognise Australia's literary talent, presenting a shortlist of "powerful books that reflect on issues currently affecting society in the children's and young adult literature categories."
The Awards judges have praised Divaroren's authenticity in "portray[ing] the everyday lives of a number of working class families as they come to terms with a range of challenging contemporary issues in a suburban street. Each of the central characters is richly drawn as they share their individual stories." They have described Living on Hope Street as a "an honest and thought-provoking celebration of human courage and resilience; the importance of family and friendship; the need to build intercultural understandings; and the hopefulness that can foster new beginnings."
The winners of each categories are set to be announced later in the year.