Theatre, Film and TV | Apr 9, 2019
Don't Forget the Driver, directed by Tim Kirkby begins on BBC2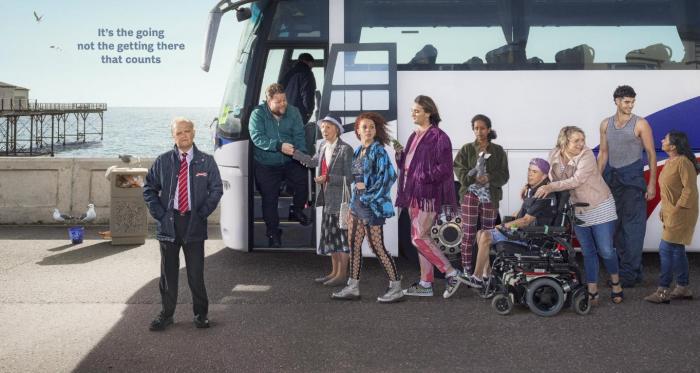 Tim Kirkby directs new comedy Don't Forget the Driver, which launches on BBC2 on the 9th April.
Created and written by Toby Jones and Tim Crouch, and produced by Sister Pictures, Don't Forget the Driver sees Jones (who also stars) as a coach driver Peter Green from Bognor Regis. When Green finds a stowaway asylum seeker on his return journey from France, he takes the young refugee in in a bid to confront his growing apathy. The role of Kayla; Peter's daughter, is played by Erin Kellyman and Jonathan Barnwell plays Gulliver.
The Guardian describes the series as "the show to help you come to terms with Brexit."
Don't Forget the Driver will air on Tuesday nights on BBC2 at 10pm.