Theatre, Film and TV | Jul 27, 2022
Edinburgh Fringe 2022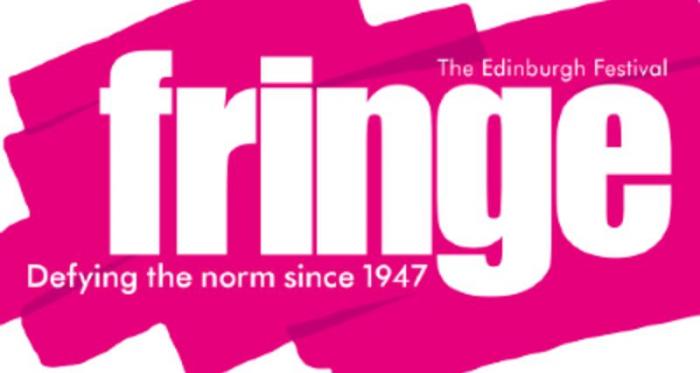 Curtis Brown are proud to announce an eclectic mix of clients' shows playing at this year's Edinburgh Fringe.

Amy Molloy stars in This Is Paradise
The Good Friday Agreement is signed, promising peace to Northern Ireland.
Away from all that pageantry, a river is rising in Kate. When a phone call from a desperate young woman compels Kate to return to a relationship she hoped was left in another life, she embarks on a journey which risks breaking the uneasy peace she has since made for herself.
Venue: Traverse Theatre
Dates: July 30 - Aug 28

Cassie Bradley stars in Autopilot
Gripping new play about class, power and self-driving cars. Autopilot is a deeply modern love story that asks – in the event of a head-on collision – who are we programmed to save?
Venue: Pleasance Courtyard
Dates: Aug 3-14, 16-29 (13:35)
Chloe-Ann Tylor stars in Svengali
A promising young woman rises to supernatural heights on the tennis circuit under the hypnotic thrall of a master coach. Mentor and protégé battle for dominance – on the courts and off. Gripping, intimate monologue exposing the dark heart of a dynamic of power, desire, and control.Venue: Pleasance Courtyard
Dates: Aug 3-7, 9-14, 16-21, 23-28 (13:45)
Clive Anderson - My Seven Wonders
Following a completely sold out 2019 Fringe season, the host of Whose Line Is It Anyway, Talks Back and Loose Ends returns to Edinburgh with a live version of his hit new podcast format in which he invites different guests daily to choose their own personal wonders of the world.
Venue: Assembly George Square Studios
Dates: Aug 6-15, 17-28 (14:45)

Dave Johns - A Comic's Tale
Dave John returns to Edinburgh for one last time with the show he's always wanted to do. Just a man, a mic, and funny stuff to say.
Venue: Gilded Balloon Teviot - Wine Bar
Dates: Aug 16-28 (20:45)
Debra Stephenson - The Many Voices of Debra Stephenson
Take a trip with Debra as she hurtles through time in a multiverse of musical icons from Billy Holliday to Billie Eilish, Shirley Bassey to Kate Bush, with live musical accompaniment from James Stead.
Venue: Assembly Square George Studios
Dates: Aug 5-15, 17-28 (16.15)
Florence Espeut-Nickless - Destiny
This monologue follows the story of a teenage girl that dreams big whilst growing up on a rural Wiltshire council estate.
Venue: Underbelly Cowgate
Dates: Aug 4-28 (17:20)
Harry Kershaw stars in Boris The Third
When Boris Johnson was 18 he played Richard III. Apparently, he wasn't prepared, didn't learn his lines and the result was chaos. Boris the Third is a comedy imagining of what that school play might have been like. Will young Boris play the clown, charming his critics, or will he be remembered as the villain? Venue: Pleasance One
Dates: Aug 3-29 (14:10)
Harry Kershaw stars in Mischief Movie Night
​The improvised movie live on stage! Every show is different with you suggesting a genre, location and title and Mischief hilariously bring the show to life.​Venue: Pleasance at EICC - Pentland Theatre
Dates: Aug 3-29 (16:30)
Jack Barry - Don't Happy Be Worry
Stand up comedy. Cry from laughing, laugh from crying, forget that we're dying. Sunday Times Pick of 2019.
Venue: Monkey Barrell
Dates: Aug 3-16, 18-28 (22:40)

Jack Rooke - Big Boys and Friends
A silly lil' mixed-bill comedy-cabaret from Channel 4's critically acclaimed Big Boys, comedian Jack Rooke and character comic Jon Pointing.
Venue: Pleasance Courtyard Cabaret Bar
Dates: Aug 23-27 (23:00)

Janine Harouni and Huge Davies - Work in Progress
Janine filmed an Amazon Prime special. Huge made a sitcom for Channel 4. What's next for these two Edinburgh Newcomer nominees? A free work in progress, of course.
Venue: 23-28 Whistle Binkies Lounge
Dates: Aug 6-14, 16-21 (13:30)
Jessica Clark stars in SAP
A contemporary thriller with ancient roots. When a woman tells a lie to her girlfriend, a seed is planted that starts to grow in the darkness. Now roots are cracking up through the pavement and branches are coming in at the windows, and - as she starts to see things that no one else can - she becomes the focus of some seriously unwanted attention.
Venue: Roundabout@Summerhall
Dates: Aug 3 - Aug 28 (12.50)
Jon Brittain - Kathy and Stella Solve a Murder
BFFs Kathy and Stella host Hull's least successful true-crime podcast. When their favourite author is killed, they are thrust into a thrilling whodunnit of their own! Murder mystery musical.
Venue: Roundabout Summerhall
Dates: Aug 3, 5-8, 19-15,17-22, 24-28 (21:50)
Lucy Porter - Wake-Up Call
A brand new stand up show. Subjects covered include: bin collection schedules, the novels of Jean Rhys, cats, school-fair booze tombolas, the Scottish Enlightenment, pressure washers and Huel.
Venue: Pleasance Courtyard-Forth
Dates: Aug 3-14, 16-20 (17.20)

Luke Rollason - Bowerbird
Welcome to the great indoors. This 'gut-bustingly funny' **** (List) bird-brained boy has been hoarding his best show yet and he's finally ready to give it away to a good home.
Venue: The Hive
Dates: 3-9, Aug 11-16, 18-28 (12:30)

Paul Schlesinger (director) - Spoons
How can spoons save your relationship? Find out in this sharp, funny and touching play about a couples counsellor's revenge.
Venue: Gilded Balloon Patter Hoose
Dates: Aug 14-18 (18.00).
Richard Marsh - Yippee Ki Yay
Achingly funny, rhyming retelling of classic film Die Hard from Richard Marsh: Fringe First winner, BBC Audio Drama Best Comedy winner and New York cop (one of these is untrue). This uplifting action romp (and unauthorised parody) pays affectionate tribute to the iconic 80s fan favourite.
Venue: Gilded Balloon
Dates: Aug 3-29 (14:35)
Ruth Bratt and Lucy Trodd - Showstopper! The Improvised Musical
The must-see, Olivier Award-winning West End hit returns for its 13th year! Watch the masters of musical improv create a brand-new musical comedy from scratch at every performance of this multi award-winning show. Audience suggestions are transformed into an all-singing, all-dancing show with hilarious results.
Venue: Pleasance Courtyard, The Grand
Dates: Aug 3-15, 17-28 (19.30)
Sam Henderson stars in Fiji
Inspired by shocking true events, Fiji is a gripping two-hander that blends true crime with romantic comedy to deliver a thrill-ride as hilarious and warm as it is fascinatingly dark and twisted.
Venue: Pleasance Courtyard
Dates: Aug 8-29 (13.55)
Samuel Barnet stars in Feeling Afraid As If Something Terrible Is Going To Happen
A permanently single, professionally neurotic stand-up finally meets Mr Right and then does everything wrong. But is Mr Right quite what he seems? And how far will the comedian go to get a laugh? A dark and biting comedy about vulnerability, intimacy, ego and truth.
Venue: Roundabout at Summer Hall
Dates: Aug 3-28 (19:00)
Sonya Kelly - The Last Return
A new play by acclaimed playwright Sonya Kelly. One final night. One last chance. Five people queue for a ticket to the hottest show in town. All they must do is simply wait in line. But what in life is ever simple?
Venue: Traverse Theatre
Dates: Aug 4, 6-7, 9-14, 16-21,23-28.

Stewart Lee - Basic Lee (Work in Progress)
In this work-in-progress show, Lee enters the post-pandemic era in streamlined stand-up mode. One man, one microphone, and one microphone in the wings in case the one on stage breaks. Pure. Simple. Classic. Basic Lee.
Venue: The Stand Comedy Club
Dates: Aug 3-4, 7-12,14, 17-28 (10:00)
Stewart Lee - Snowflake
In the last ever performances of this show, Stewart Lee, 'the world's greatest living stand-up' (Times), looks at how the Covid-Brexit era has impacted on the culture war declared on lovely woke snowflakes by horrible people.
Venue: The Strand's New Town Theatre
Dates: Aug 3-14, 17-28 (13:50)
Tessa Coates – Get Your Tessa Coates You've Pulled
After two sell-out Fringes, Tessa Coates is beside herself with excitement to be back with a brand-new stand up show.
Venue: Pleasance Courtyard - Beside
Dates: Aug 3-28 (18:05)

Troy Hawke - Sigmund Troy'd
Last year he found the nefarious link between Ikea, the Nazis and Kanye West. Now 1930s throwback home-schooled investigator Troy Hawke returns to battle a new enemy on behalf of all people everywhere…psychotherapy!
Venue: Underbelly, Bistro Square - Jersey
Dates: Aug 3-14, 16-28 (19:00)

The Mr Thing Show (starring Dan Clarkson as Puppet Steve)
The critically acclaimed, cult, comedy-TV-show show is back! Become part of the studio audience as Tom and Owen, Puppet Steve and a crew of Things pull together a live TV show every night full of surprise guests, live music, grumpy puppets and technical hi-jinx.
Venue: Pleasance Dome
Dates: Aug 3-14, 16-23, 25-28 (22:15)