Actors | Oct 8, 2013
Edward Franklin and Paul Antony-Barber star in Twelve Angry Men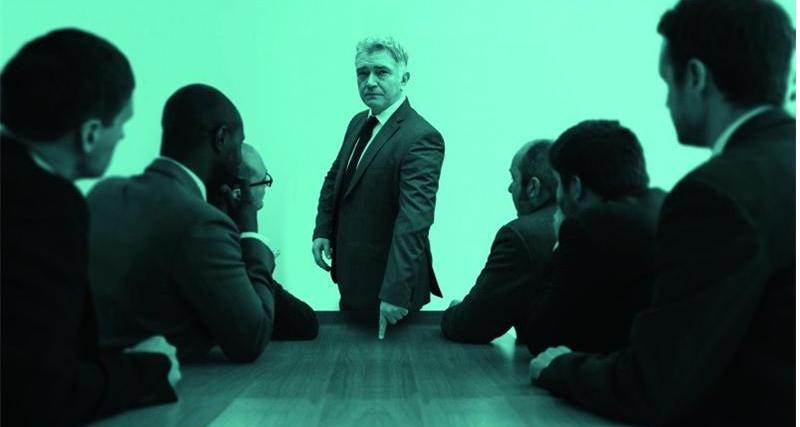 Edward Franklin and Paul Antony-Barber star in 12 Angry Men. Edward and Paul play two of the twelve jurors – Edward a young man who grew up in a slum and Paul a logical, well-spoken stock-broker faced with determining the guilt of an 18 year-old slum boy accused of killing his father.

Reginald Rose's stage-play is an adaptation of his own 1957 film, which is considered one of the all-time cinematic classics. This new production, directed by Christopher Haydon and starring Martin Shaw, will premiere at the new Birmingham Rep and tour nationally before a five-month run in the West End.

Since winning the Spotlight Best Actor award for his role as Scott Cooper in Herons at The National Student Drama Festival, Edward has gone on to star in Simon Stephens' Punk Rock at the Lyric Hammersmith, Dances of Death and Wittenberg, both at the Gate theatre in Notting Hill.
Paul Antony-Barber is best known for his role as Mr. Sweet in Nickelodeon's hugely successful House of Anubis. He has also had a successful film career, starring in Clint Eastwood's Hereafter, Chris Weitz' The Golden Compass alongside Nicole Kidman and Daniel Craig and V for Vendetta.

12 Angry Men runs from 4th – 19th October at the Birmingham Repertory Theatre, before embarking on a 2 week tour. It then takes on a West End run from 4th November – 1st March 2014 at the Garrick Theatre.