Actors | Aug 27, 2014
Edward Franklin stars in Hay Fever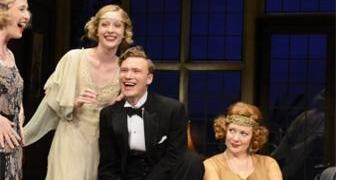 Edward Franklin leads Noel Coward's classic comedy Hay Fever at Bath Theatre Royal directed by Lindsay Posner.

Ed plays Simon – the youngest member of the Bliss family, who, on one June afternoon, collectively decide to invite a guest to stay for the weekend. A comic evening of flirtation, charades and arguments ensues until the Blisses are so engaged in a family row that they do not notice their guests' furtive departure. Ed will star alongside Felicity Kendall and Simon Shepherd in this fresh revival of Coward's legendary farce.

Last year, Edward made his West End debut in Twelve Angry Men at the Garrick Theatre, in a production directed by Christopher Haydon.

Hay Fever runs at Bath Theatre Royal until 5th September, before embarking on a UK tour until 6th December.