Actors | May 20, 2013
Elisa Lasowski and Nathan Stewart-Jarrett lead in The Comedian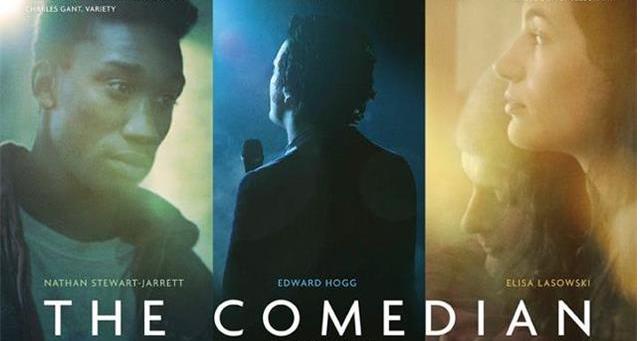 Elisa Lasowski and Nathan Stewart-Jarrett star in The Comedian, the eagerly-awaited debut feature from director Tom Shkolnik.

The pair play the conflicting love interests of Ed, a handsome, charming thirty-something comedian who has lost his way in life. Working his way around the London stand up circuit, Ed lives with his best friend and asexual soul mate Elisa (Lasowski), a beautiful French singer. One night on a way home from a gig, Ed meets Nathan (Stewart-Jarrett), a young artist and the two begin a passionate affair. Suddenly Ed is faced with a choice between his attraction to a man and his love for a woman.

Nathan, who has just finished filming the role of Deng Lo Wad in the new Ridley Scott pilot for Showtime Portrait, can soon be seen performing alongside Jude Law in the upcoming feature film Dom Hemmingway. Having recently played the role of Mirelle in the new season première of Game of Thrones, Elisa is soon to star in the feature film Keeping Rosy with Blake Harrison and Maxine Peak.
The Comedian
will be released in cinemas across the UK on May 31.