Books | Nov 26, 2021
Emer McLysaght, Sarah Breen and Marian Keyes win at the An Post Irish Book Awards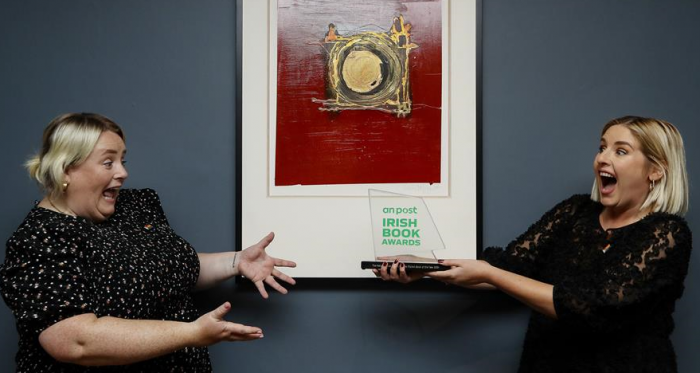 The winners of the Irish Book Awards were announced this week and we are delighted to have three authors win out across two categories. Marian Keyes won Author of the Year and Emer McLysaght and Sarah Breen won Popular Fiction Book of the Year with Aisling and the City. This is the third time McLysaght and Breen have won in this category, the first being with The Importance of Being Aisling and the second with Once, Twice, Three Times and Aisling.

This year, over 187,500 votes were cast by the public to select the winners in each category, up 33% on 2020. Readers are now being invited to vote for their overall An Post Irish Book of the Year. Aisling and the City is nominated in this category and you can cast your vote here. The winner will be announced as part of a one-hour special on RTÉ One television on 8th December exploring the six nominated books. All voters are also in with a chance of winning €100 worth of National Book Tokens.

Commenting on this year's winners, John Treacy, chairperson of the Irish Book Awards, said: "We really are so lucky to have such marvellous writers in this country. We have so many promising young writers, more women writers than ever, writers representing minority and marginalised Irish communities, and this will only grow in the years to come."