Books | Jun 9, 2021
Emma van Straaten wins Discoveries 2021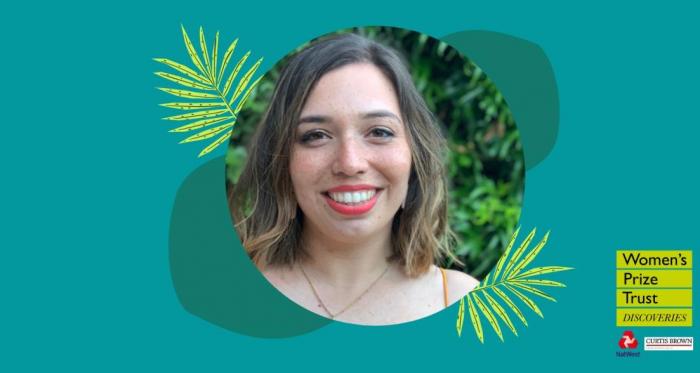 Emma van Straaten's accomplished psychological debut, Heartstring, about a cleaner who becomes obsessed with her client's life, has been announced as the winner of the inaugural Discoveries writing development programme.
Emma, currently an employee of the V&A museum, took inspiration from her
time working as a cleaner within her own London block of flats to write Heartstring. She said:
"I am absolutely delighted and overwhelmed to have been awarded the first prize for Discoveries 2021. Writing is a solitary business, so it's been enormously exciting to feel a part of something larger: thousands of women writing the first part of their novels together. As a writer, I'm keen to explore the road ahead as I return to my manuscript under the expert guidance of Curtis Brown – I am thrilled to have accepted Lucy Morris's offer of representation. As a reader, I'm excited by all the new female talent long- and shortlisted for this Prize, and look forward to seeing where Discoveries takes them."

The runner-up is Lucy Keefe, a young writer who started out writing fan-fiction about Taylor Swift. With her original and energetic urban fantasy story, Pantheon, Lucy wins a place on Curtis Brown Creative's flagship three-month 'Writing Your Novel' course. She said:
"I am beyond excited to have been selected as runner up for Discoveries! I feel honoured to have been considered and vindicated to know that all the hours I have spent writing have been worth it. Now to celebrate as I celebrate all big events (birthdays, Christmas, graduation) – with a large doner meat and chips."

Discoveries, launched in partnership between Curtis Brown, the Women's Prize Trust and NatWest, aims to find untapped female writing talent from across the UK and Ireland. 73% of 2021's 2,378 entries lived outside London. The judging panel was chaired by Kate Mosse, bestselling novelist and Founder Director of the Women's Prize; Abi Daré, debut novelist; Sandeep Mahal, Director for Nottingham UNESCO City of Literature; Lucy Morris, Curtis Brown literary agent; and Anna Davis, Founder and Managing Director of Curtis Brown Creative writing school.
Kate Mosse, Chair of Discoveries Judging Panel, said: "We are absolutely delighted by the winner that we have chosen for our 2021 Discoveries writing programme. We were looking for potential, imagination and a distinctive voice and have found all of these things in Emma van Straaten. Her brilliantly written submission, Heartstring, is suspenseful, disquieting, brave, and eloquent. To be able to offer Emma representation with Curtis Brown literary agency is very exciting and I look forward to hearing more about her next steps. Finally, a huge thank you to my fellow judges – Abi Daré, Anna Davis, Sandeep Mahal and Lucy Morris – and once again congratulations to all the authors, especially our runner-up Lucy Keefe."
Curtis Brown literary agent Lucy Morris and MD of Curtis Brown Creative Anna Davis said: "Emma van Straaten is an exciting new writer and a worthy winner of our first Discoveries prize: Heartstring is a gleaming gem of a novel – compelling, beautifully rendered and wonderfully ominous. We can't wait to read more. Pantheon, by our runner-up Lucy Keefe, is a highly original and witty fantasy detective story, with great series potential. We loved reading the openings of these two terrific novels – and indeed all of the wonderful material from our shortlisted and longlisted writers. We'd also like to take the opportunity to thank and congratulate every writer who sent us their work this year – it's not easy to write a novel, and you have embraced that challenge wholeheartedly."