Actors | Feb 11, 2015
Gwyneth Keyworth stars in The Life and Times of Fanny Hill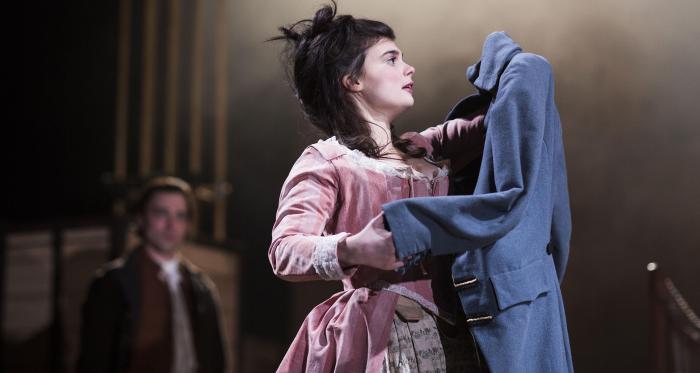 Gwyneth Keyworth opens in April de Angelis bawdy romp The Life and Times of Fanny Hill directed by Michael Oakley at Bristol Old Vic Theatre.
Based on the erotic novel by John Cleland, the play tells the story of country girl Fanny who leaves her small hometown to seek fortune in the capital, only to fall into a life of working in Georgian brothels. Gwyneth plays Swallow, a young girl with a haunted past who is asked to take on the lead role of young Fanny when Fanny calls for a reconstruction of her memoirs. Cleland's 1748 novel was banned – and the play is a witty retelling of Fanny's story from her own point of view.
Last year Gwyneth graduated from RADA and was immediately seen playing Emma Finch alongside Paddy Considine in ITV's hit drama The Suspicions of Mr Whicher. She also filmed a lead role in hilarious new BBC3 comedy The Vodka Diaries as well as new comedy pilot 88 Keys opposite Tim Minchin.
Gwyneth talks about her rehearsal process at Bristol Old Vic Theatre and the play's content in an interview with Bristol 24/7 here.
The Life and Times of Fanny Hill plays at the Bristol Old Vic Theatre until March 7th. Tickets can bought here.