Comedy | Jan 15, 2020
Filming underway on Ghosts Series 2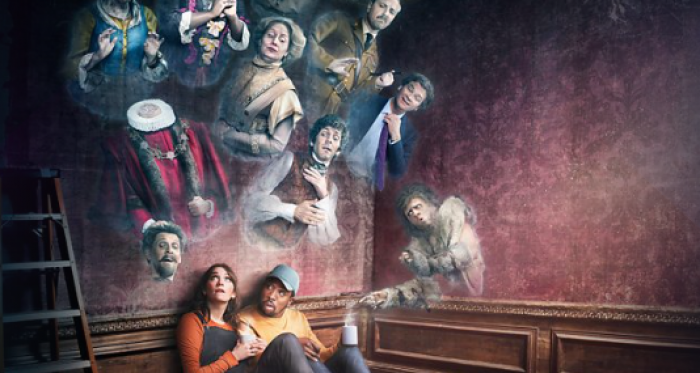 Filming has begun for the second series of the BBC One sitcom Ghosts. The comedy focuses on a young couple, Alison and Mike, who unexpectedly inherit Button House, a grand estate, and the troupe of restless ghosts that inhabit it.
The show is created by the original stars of Horrible Histories and creators of Yonderland.
Katy Wix will return as a series regular, playing a long-deceased resident of the house.
The creators say: 'We were thrilled with how warmly Series 1 was received and can't wait to creak open the doors of Button House again and share another clutch of ghost stories'.
If you didn't watch series 1, you can catch it on iPlayer now.
​