Actors | Jul 10, 2015
Finn Elliot and Jessica Barden lead in The Outcast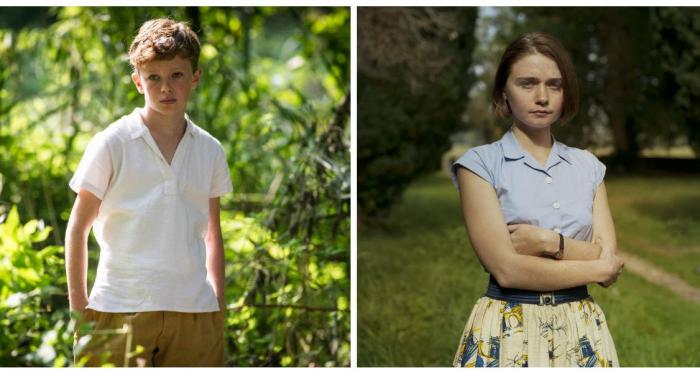 Jessica Barden and Finn Elliot star in BBC's hotly-anticipated two-part drama The Outcast, based on Sadie Jones' best-selling novel of the same name.

The Outcast is a post-war coming of age story about Lewis, a young boy whose idyllic childhood and family is torn apart after a tragic accident. Growing up in a community adamant to keep up appearances and stifle the dark secrets below, Lewis's behaviour spirals out of control, despite the dependence on his friendship with the neighbouring Carmichael girls, Tamsin and Kit. Outcast with Kit, his story becomes a journey of acceptance, love, loyalty, and the ability to confront the darkest secrets of the past.
Finn Elliot plays Lewis as a child. Finn is an active member of Chichester Youth Theatre, most recently starring as Boy in their adaptation of Roald Dahl's The Witches. He is currently filming the Untitled Donald Crowhurst Project directed by James Marsh opposite Colin Firth and Rachel Weisz.
Jessica Barden leads as Kit Carmichael, daughter of a bullying local businessman and the only person who truly understands Lewis. Last year saw Jessica play Liddy in Thomas Vinterberg's Far From the Madding Crowd opposite Carey Mulligan. Her next feature film, The Lobster directed by Yorgos Lanthimos in which Jessica leads alongside Ben Whishaw and Colin Farrell among others, premiered at Cannes Film Festival this year and picked up the Jury Prize.

Helen Bradbury plays Claire Carmichael, the classic dutiful post war wife in twin set and pearls. Helen has recently finished shooting the BBC adaptation of Ronald Harwood's play, The Dresser. Other recent credits include leading roles in the AMC pilot, The Knifeman and The Suspicions of Mr Whicher for ITV1.

Claire Price also appears as Marjorie Dunford-Wood whose 12 year old son plays with Lewis in Kensington Garden. Last year saw Claire on the big screen playing Laura in The Second Best Secret Marigold Hotel as well as series regular Miriam in ITV hit-drama Home Fires.
The Outcast is directed by Ian Softley and will air on BBC One at 9pm on July 12th and July 19th.