Books | Dec 19, 2011
First titles launched in Bello imprint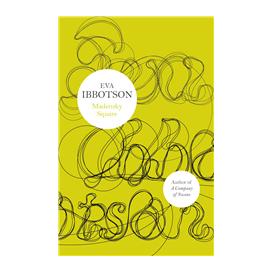 Classic titles by Gerald Durrell, Vita Sackville-West, Andrew Garve, Pamela Hansford Johnson and Eva Ibbotson have been published as ebooks by Bello, the new digital imprint from Pan Macmillan, in a launch list drawn exclusively from Curtis Brown's clients.

Much-loved works by the conservationist and novelist Gerald Durrell, including Ark on the Move, Beasts in my Belfry, Catch Me a Colobus, and The Drunken Forest, make up ten of the twenty titles on the launch list - with a further five titles from his extensive backlist being released in the new year.

Heritage, the critically-acclaimed first novel by Vita Sackville-West, is also on the list – along with another novel, two novellas and her classic biography of Saint Teresa of Avila and Saint Thérèse of Lisieux, The Eagle and the Dove. 2012 marks the 50th anniversary of the death of Sackville-West, whose work as a poet, novelist and landscape gardener spanned several decades and made her one of the most influential figures of British high society in the 20th century.

The final five titles in this launch list include Murder in Moscow by crime novelist Paul Winterton writing as Andrew Garve and three novels by novelist, playwright, poet, and literary critic Pamela Hansford Johnson. Hansford Johnson wrote prolifically, producing 27 novels in a range of genres, several plays and poetry collections and hundreds of reviews. 2012 marks the centenary of her birth. Finally, there is also a rare novel for adults, Madensky Square, by the acclaimed children's author Eva Ibbotson.

The exclusive partnership between Curtis Brown and Macmillan will see 100 further titles published over the next twelve months by Bello, followed by a further 400 titles. Bello aims to bring classic works that have been long out of print to a new 21st century audience. The 100 further releases that will make up the launch list will include novels by Francis Durbridge, DJ Taylor, Gillian Tindall, R C Sherriff, David Williams and Lillian Beckwith. All of the titles released will also be available as Print-on-Demand.

Read more at The Bookseller and The Telegraph.