Books | Mar 11, 2014
George Saunders wins the inaugural Folio Prize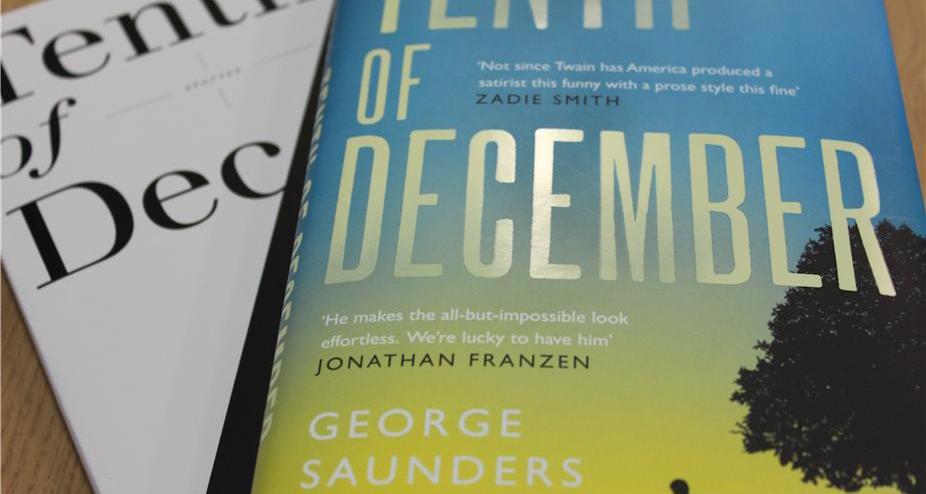 George Saunders has won the inaugural Folio Prize for his short story collection Tenth of December.


The Folio Prize aims to recognise and celebrate the best English-language fiction published in the UK during a given year, regardless of form, genre or the author's country of origin. Lavinia Greenlaw, the chair of the judges, said that they 'weren't looking for novelty but we were looking for the new. Writing which is unsettling and invigorating. They [the shortlisted authors] operate in extremes of language, scale and form in ways that create light and depth.' The judging panel also included Michael Chabon, Sarah Hall, Nam Le, and Pankaj Mishra.
Greenlaw described the stories in Saunders's Tenth of December, published by Bloomsbury, as 'darkly playful . . . they take us to the edge of some of the most difficult questions of our time and force us to consider what lies behind and beyond them. His subject is the human self under ordinary and extraordinary pressure. His worlds are heightened versions of our own, full of inexorable confrontations from which we are not easily released. Unflinching, delightful, adventurous, compassionate, he is a true original whose work is absolutely of the moment. We have no doubt that these stories will prove only more essential in years to come.'
George Saunders writes regularly for the New Yorker and Harper's, as well as Esquire, GQ, and the New York Times Magazine. In 2000, the New Yorker named him one of the 'Best Writers Under 40'. He won a National Magazine Award for Fiction in 2004 and Pastoralia and CivilWarLand in Bad Decline, were named New York Times Notable Books. He teaches at Syracuse University.
The other shortlisted writers were Eimear McBride for A Girl is a Half Formed Thing (Galley Beggar Press), Jane Gardam for Last Friends (Little, Brown), Anne Carson for her novel in verse Red Doc (Jonathan Cape), Sergio de la Pava for A Naked Singularity (Maclehose Press), Rachel Kushner for The Flamethrowers (Harvill Secker), Amity Gaige for Schroder (Faber & Faber) and Kent Hanuf for Benediction (Picador).