Translation Rights | May 21, 2012
German press coverage for William Hastings Burke's Thirty Four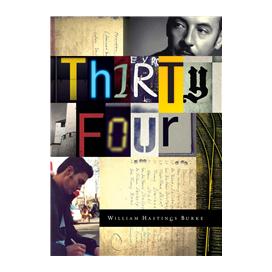 Thirty Four by William Hastings Burke has been grabbing the attention of the German press since it was published by Aufbau on 21 May. Thirty Four sees young Australian historian William Hastings Burke set off on a three year odyssey across eight countries and three continents to piece together the puzzling life of Albert Göring.

With a Spielberg eye for storytelling, William Hastings Burke has written a must-read story that turns history on its head. The title Thirty Four comes from the number of Jews Albert Göring saved. The author says 'One of the reasons Albert's story has never been told before in Germany is because he himself refused to let anyone publish it.' 'Albert had friends in the film business who begged him to let them tell his story, but he was too modest to let them,' he added.

Major German publications including Der Spiegel, Badische Zeitung, Focus and Die Welt ran stories on Hermanns Bruder: Wer War Albert Göring?, the German edition published by Aufbau. Deutschlandfunk invited the author onto their review programme for political books, Andruck.

William Hastings Burke had such belief in the strength of his story that he gave up his PhD studies to piece together Albert Göring's life. Thirty Four has sold in Poland, where it was published by Dolnoslaskie last year, and the Czech Republic to Stredisko Spolecnych.