Actors | Oct 22, 2021
Get Up, Stand Up! starring Arinzé Kene opens to rave reviews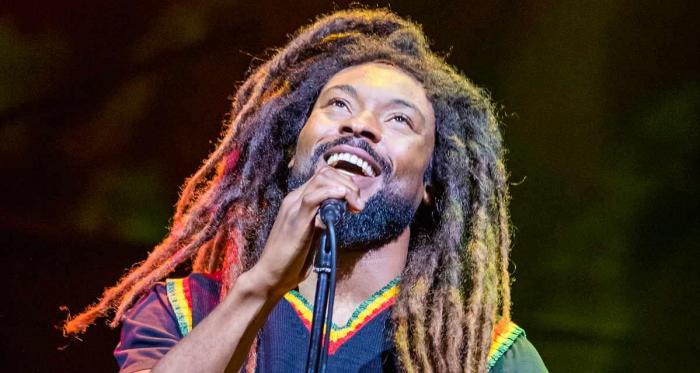 GET UP, STAND UP!, the new West End musical about the life of Bob Marley starring Arinzé Kene in the central role, has premiered at the Lyric Theatre to glowing reviews.
In what has been hailed an 'important cultural event' (Evening Standard) and an 'exhilarating tribute' (The i), this new musical follows Jamaica's global superstar through love and loss, featuring 'electrifying' (London Theatreland) renditions of Bob Marley's greatest hits.
Arinzé Kene has been widely praised for his 'knockout' performance (Evening Standard) in the leading role. Curtis Brown client Natey Jones also stars as Peter Tosh.
Reviews of GET UP, STAND UP! at the Lyric Theatre 2021:
"Kene is mesmerising. A tour de force that brings to life a
legend." (The i)
"Arinzé Kene is a knockout. This stellar performer ascends to the West End leading man status that he has long deserved. His physicality, his voice, his presence – it's a careful study, but he's made it look effortless. He IS Bob." (Evening Standard)
"Kene is the whirlwind at the heart of a geopolitical and musical melange – giving a nuanced, studied, sweaty turn that deserves all the critical and audience praise it will receive." (WhatsOnStage)
"Arinzé Kene gives a towering performance in the central role. He has all the required charisma and then some, from the moment he first introduces the cast to an utterly spine-tingling performance of Redemption Song, to a climactic, euphoric rendition of the title number that duly gets us on our feet." (The Stage)
"Kene is mesmerising: witty, magnetic, with vocals that pay homage to Marley's own while remaining shatteringly heartfelt." (iNews)
GET UP, STAND UP! runs at the Lyric Theatre until 27th February 2022. Tickets can be purchased here.