Presenters | Dec 7, 2021
Gone Christmas Fishing returns to BBC Two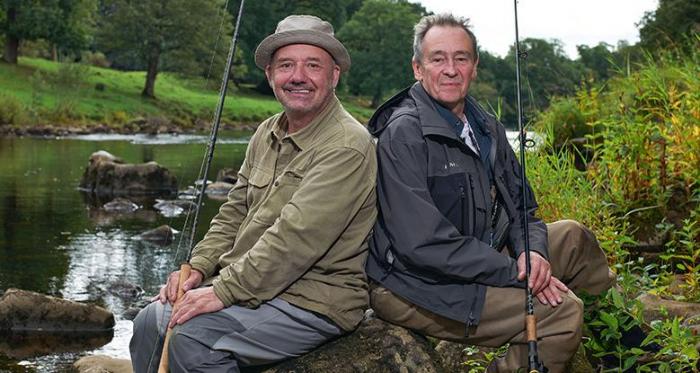 In the hour long special, Paul Whitehouse takes Bob Mortimer to the north of England in search of a prized English salmon. Alongside their canine friend Ted, they fish the river Eden and Tyne in search of their elusive quarry.
They are joined on the riverbank by Paul Gascoigne, who has also always dreamt of catching a salmon, and Dr Anand Patel has a chat with Bob about how to look out for the vulnerable at Christmas time.
At the annual work party, Gone Fishing's employee of the year is revealed, and musical entertainment is provided by Paul Heaton and Jacqui Abbott.
Mortimer & Whitehouse: Gone Christmas Fishing airs Sunday, 26th December at 9pm on BBC Two.