Translation Rights | Jun 7, 2018
Hanya Yanagihara receives Finnish Jarl Hellemann prize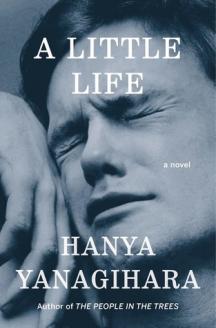 Hanya Yanagihara's A Little Life has received the Jarl Hellemann prize for best translated novel in Finland in 2017. The prize was awarded during the Helsinki Literary festival on the 26th of May.
Established four years ago to promote translated fiction in Finland, the prize is given out by The Finnish Book Foundation and rewards both the literary merit of the book and the proficiency of the translation in equal measure. The jury said: "A Little Life is a story of the great responsibility we have towards each other, both for the good in us, and the evil. Words and deeds matter. [...] Even the greatest love cannot mend what has been broken beyond repair. If you give A Little Life just a small moment, it will take over your mind. This text leaves a lasting mark."
The book was originally published in 2015 and has so far been sold in 24 languages across the world.