Actors | May 11, 2015
Ed Franklin opens in Hay Fever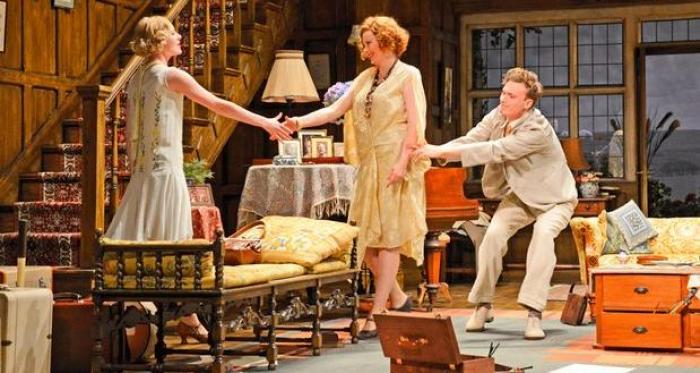 Ed Franklin opens in Hay Fever, Noel Coward's comedy of bad manners, as it transfers into the West End.
Ed reprises his role as Simon Bliss, having played the role at Bath Theatre Royal prior to its run at the Duke of York's Theatre in London.
Coward's play focuses on the Bliss family, Simon, his sister and his egocentric parents, each of whom invite a guest to stary for the weekend. However, the visitors find themselves in an unconventional household full of secrets, seduction and scandal.
In a five-star review, the Daily Mail declared the show "a winner," while the Telegraph called it "a comic masterpiece in the great tradition of high English comedy." The Independent described it as 'stylish, well-cast and extremely entertaining'.
Last year Ed was awarded the British Horror Film Festival Award for Best Actor for his role in crime thriller The Brain Hack. He went on to play Christopher Marlowe in the hit West End production Shakespeare in Love.
Hay Fever plays at the Duke of York's Theatre until 1st August.