Actors | Aug 5, 2015
Gwyneth Keyworth opens in The Heresy of Love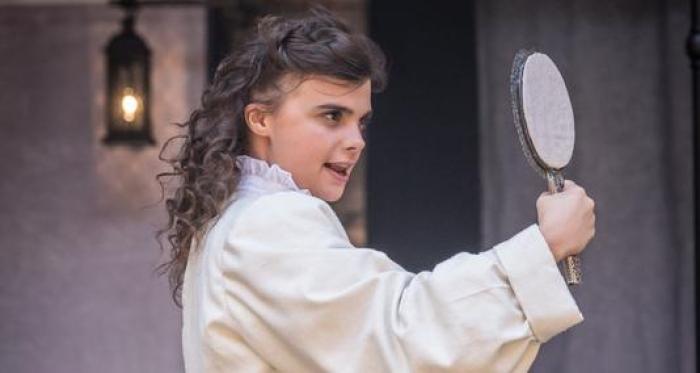 Gwyneth Keyworth opens in the revival of Helen Edmundson's critically acclaimed The Heresy of Love at Shakespeare's Globe.
Set in the late 1600s, in a convent in Mexico, Edmundson's play follows a gifted writer called Sor Juana Ines de la Cru who finds herself at the centre of a deadly battle between two princes in a tale of intrigue and danger, betrayal and passion, comedy and tragedy. Gwyneth plays Angelica, her neice, who, torn between her vocation and romantic love, finds herself fighting a battle of her own.
Last year Gwyneth filmed the lead female role in new BBC sitcom 88 Keys with Tim Minchin and new comedy pilot The Vodka Diaries, before going on to film a leading role in The Suspicions of Mr Whicher for ITV and the new series of Game of Thrones.
The Heresy of Love plays at the Globe Theatre until 5 September. Tickets can be bought here.