Actors | May 1, 2015
Home Fires sets ITV alight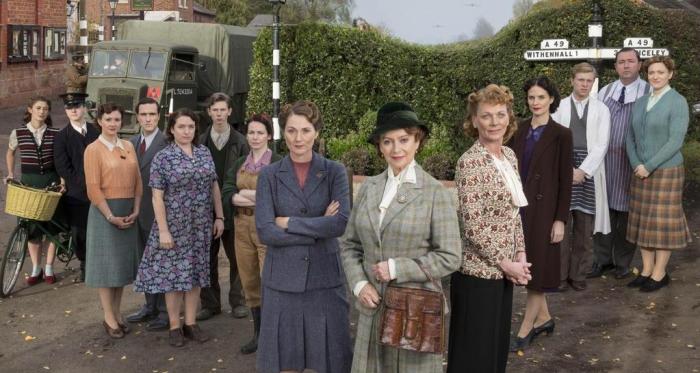 Claire Price, Will Attenborough, Adam Long and Brian Fletcher all feature in ITV's new six-part drama Home Fires.
Based on the Julie Summer's novel Jambusters, Home Fires follows the lives of a rural Cheshire community during the Second World War. As the conflict takes hold, the women left behind must band together and discover their inner resources as they fight to maintain the nation's fabric in its darkest hour.
Claire Price leads in the series regular role of Miriam Brindsley, whose asthmatic son is desperate to join the Royal Navy. Last year saw Claire on the big screen as Laura in The Second Best Exotic Marigold Hotel. She went on to film new BBC two-part drama The Outcast and is currently shooting guest roles in Capital and also The Coroner, both for the BBC.
Will Attenborough plays her son, David Brindsley. Will has just wrapped on Apocalypse Slough for NBC playing a guest lead, and is currently filming as the lead in Midwinter of the Spirit for ITV opposite Anna Maxwell Martin.
Adam Long plays Jack Heaton. Last year he was seen in another World War drama, playing Anthony in the BBC's Passing Bells. Adam will soon be seen as Tom, the lead role in Jack Thorne's new BBC Three drama My Baby.
Brian Fletcher plays Little Stan. He has recently been seen alongside Adam in The Passing Bells and as Robbie on Ordinary Lies, both for the BBC. Brian is currently filming a series regular in Jeff Pope and Danny Baker's new comedy From the Cradle to the Grave.
Home Fires begins on ITV Sunday 3rd May at 9pm.