Comedy | Mar 10, 2021
Jessie Cave and Janine Harouni join cast of ITV2's Buffering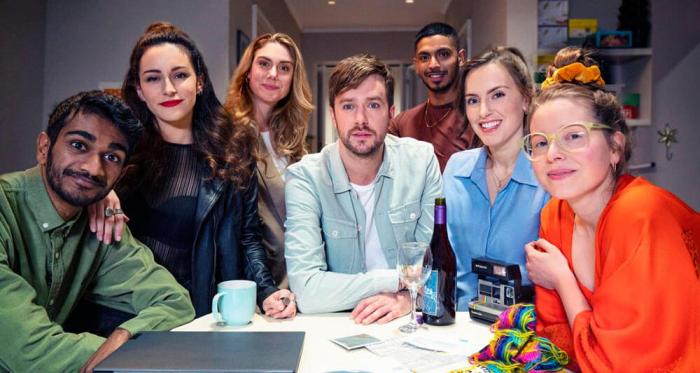 ITV2 will broadcast Buffering this summer, a new sitcom created and starring Iain Stirling, Jessie Cave and Janine Harouni.
The six-part series focuses on a group of flatmates who discover "it's ok to fail, over and over again"
The episodes follow twenty-something Iain, a children's TV presenter in a complicated relationship with TV producer Olivia (played by Elena Saurel).

Iain's housemates Rosie (Jessie Cave), Greg (Paul G Raymond), Ashley (Rosa Robson) and Thalia (Janine Harouni), alongside Ashley's old flame Robbie (Sean Sagar), together face the daily challenges of millennial living.

Iain Stirling comments: "This show has been a passion project for me and Steve for years now so it's a dream come true to see it get made. I cannot thank ITV2 enough for the faith they have shown in me over the years. Pinch yourself stuff!"

Commissioner Paul Mortimer adds: "We're excited to land this new scripted comedy by Iain and Steve for ITV2. Comedy continues to be an important part of the channel's output and we hope this fresh take on a twenty-somethings flat-share will sit perfectly alongside our other programmes on the channel and ITV Hub."

The series has been directed by Martin Stirling (The Mind Of Herbert Clunkerdunk) and is produced by Jane Bell (The Reluctant Landlord). Eleanor Tiernan and Christine Robertson have co-written some episodes.

Buffering is set to air on ITV2 this summer.