Theatre, Film and TV | Jan 26, 2021
Jon Brown's Dead Pixels series 2 airs on E4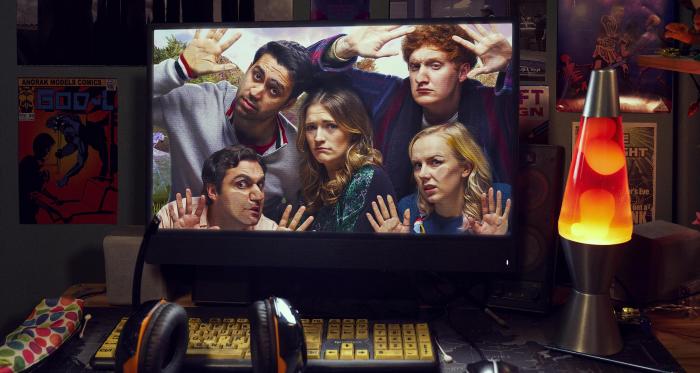 Dead Pixels series 2, written by Jon Brown, airs on Tuesday 26th January on E4 at 10pm.
The gang is back for another humorous look at the world of online gaming, with a mixture of live-action and computer-animation. Starring Charlotte Ritchie, Will Merrick, Sargon Yelda, David Mumeni and Alexa Davies.
'E4's Dead Pixels series 2 is the natural successor to Peep Show.' – Den of Geek ★★ ★ ★
'Entirely accessible, entertaining and funny' – Heat ★ ★ ★ ★
'It's a joy to see E4 sticking with this sharp comedy set in the world of gaming' – Metro
'A welcome return for Jon Brown's bold and engaging comedy about obsessive gamers' - The Times
The trailer gives us a glimpse of what we can expect.

​