Heritage | Sep 1, 2018
Julian Symons published by British Library Crime Classics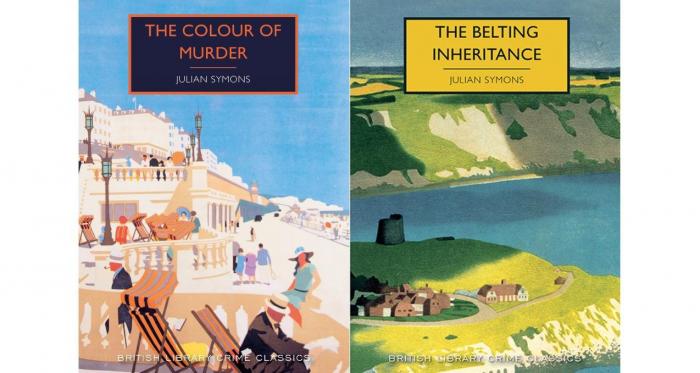 Julian Symons' The Colour of Murder and The Belting Inheritance have been published by British Library Publishing in their Crime Classics series.
The Belting Inheritance is an atmospheric novel of family secrets, first published in 1964, which won the CWA Diamond Dagger award. The Colour of Murder is the tale of a murder told ingeniously in two parts: the psychiatric assessment of a suspected murderer, and the trial for the murder itself. Clues are revealed subtly through the course of each part, and the reader is tantalized with ever-clearer visions of the truth.
Julian Symons (1912–1994) was a notable writer of British crime fiction from the 1950s until his death, publishing more than thirty novels in total. He served as President of the prestigious Detection Club, won two Edgar Awards from the Mystery Writers of America, and is well known as the author of Bloody Murder, a classic history of crime fiction.