Actors | Sep 6, 2018
Karl Pilkington's Sick of It hits Sky One and Now TV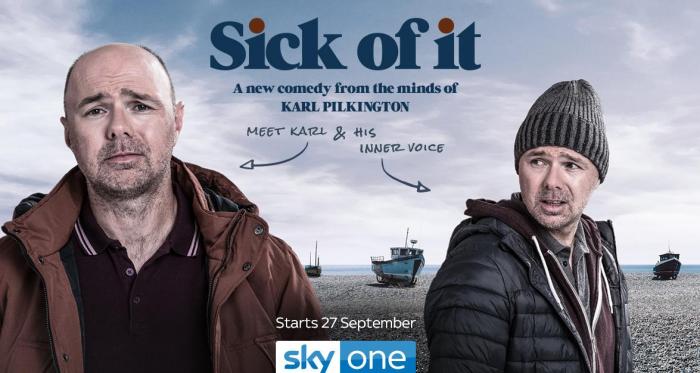 Sick of It is the first scripted series to be written by Karl Pilkington and Richard Yee, his long-time producer and director. It follows Karl's attempts to make sense of the modern world after the loss of his girlfriend. Now living with his elderly auntie, Karl's closest companion is the voice in his head, an uncensored alter ego who takes the form of his doppelgänger (also played by Pilkington). As Karl attempts to move on and sort out his life, the voice in his head appears periodically to guide, criticise and dispense his unorthodox philosophy of life.
From the award-winning team behind An Idiot Abroad and The Moaning of Life, Sick of It is produced by Me+You Productions and Alrite Productions. Richard Yee directs.
Co-creators Karl Pilkington and Richard Yee also executive produce along with Krishnendu Majumdar.
Sick of It starts Thursday 27 September at 10pm on Sky One and NOW TV