Comedy | Jan 10, 2020
Karl Pilkington's Sick of It returns to Sky One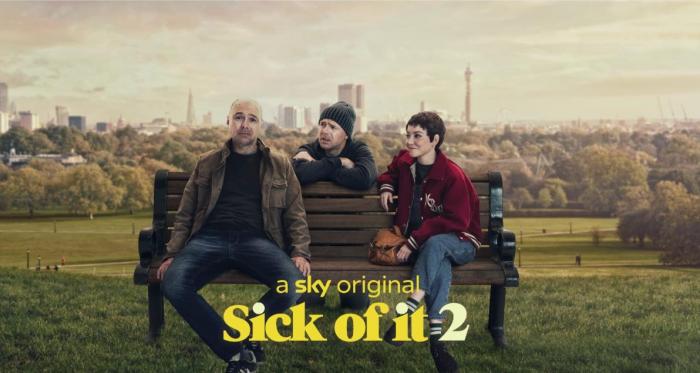 Karl is back for a second series of Sick of It, the critically acclaimed tragi-comedy about a middle-aged man haunted by the voice inside his head as he lurches from one existential crisis to another.

Surreal, joyful, poignant, and peppered with Karl's trademark wit and comic philosophising, series two plunges us further into the world of the lovable loser with a weakness for biscuits.
When his elderly aunt Norma hires a young sparky care worker – Ruby, Karl feels pushed out and embarks on some soul-searching. He comes to the realisation that he needs to do more with his life and tries to overcome his low self-esteem and anxiety issues to better himself, upgrade his career and find love – invariably failing miserably.
Karl is joined in series 2 by cast that include legendary US comedian Doug Stanhope (Louie, Roseanne), Jo Hartley (This is England, In My Skin, After Life) Dean Lennox-Kelly (Shameless, Jamestown), Sinead Matthews (Happy Go Lucky, Happy New Year Colin Burstead, Chewing Gum), Silas Carson (Trust, Phantom Thread, A Casual Vacancy) Cariad Lloyd (Peep Show, Inside No.9) as well as regulars Marama Corlett (The Goob, Guardians of the Galaxy), and Sondra James (Joker: The Movie, High Maintenance).
Sick of It is produced by Me+You Productions for Sky One and NOW TV, Executive Producers are Karl Pilkington, Richard Yee and Krishnendu Majumdar. Series starts 10th January 2020.