Books | Jun 21, 2021
Kay's Anatomy is shortlisted for the Lollies 2022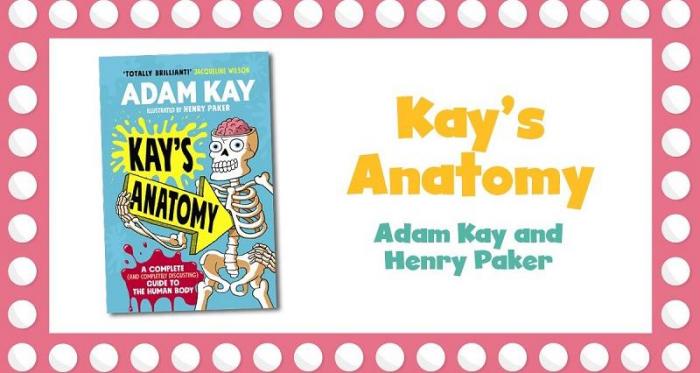 Adam Kay, award-winning author of Sunday Times Bestseller, This is Going to Hurt, has been shortlisted for Scholastic's 2022 Laugh Out Loud Book Awards (the Lollies) for his non-fiction children's book, Kay's Anatomy.
Kay's first children's book is an informative guide to the human body, equal parts hilarious and revolting, packed full of fascinating facts and answers to the most pressing (and disgusting) questions children have about their bodies. Kay's Anatomy is a shortlisted title for the 9-13-year-olds category in this year's awards.
The Lollies, now in their fifth year, celebrate the best and funniest children's books published in the UK and Ireland, and winners are chosen by children from a shortlist compiled by children's book experts. Voting is now open for young readers to select their favourites and closes on 10th December 2021. Winners will be announced in early 2022.