Books | Aug 6, 2021
The Last Letter From Your Lover hits screens globally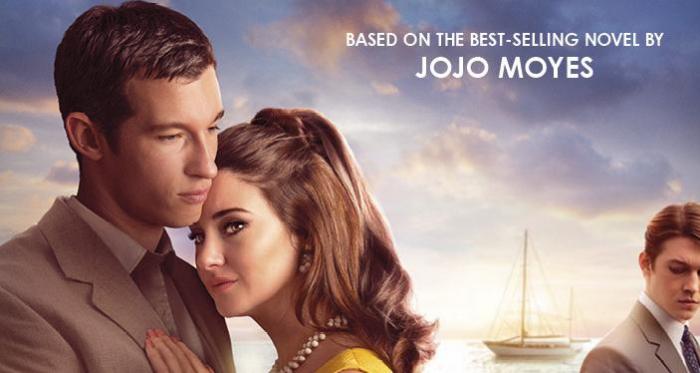 The Last Letter From Your Lover, a new film adaption of Jojo Moyes' bestselling novel of the same name, hits cinemas in the UK and Ireland on 6th August and is available to stream on Netflix in the US.
Adapted for film by award-winning playwright Nick Payne, The Last Letter From Your Lover, is a dual timeline love story spanning forty years and two women's stories of love, loss and betrayal. When present-day journalist Ellie (Felicity Jones) discovers a trove of illicit love letters from the 1960s while rummaging through newspaper archives, she embarks on a journey to track down their recipient, Jennifer (Shailene Woodley). As Ellie delves into another woman's past, she confronts her own present in this alchemy of 1960s Hollywood glamour, missed connections, and unexpected romance.
The film is directed by Augustine Frizzell. It stars clients Callum Turner as Anthony O'Hare, Ncuti Gatwa as Nick, and Wendy Nottingham as Mrs Cordoza.
When asked about the inspiration of her novel and use of love letters, Moyes said: "It got me thinking about how my generation might be the last to write love letters, and how new technology may have actually muddied the waters of romance," she said. "I just can't believe a Facebook update or a texted booty call has the same emotional impact, or lasting joy of a handwritten letter, tied with ribbon and hidden lovingly in a box somewhere."
Lovia Gyarkye, of The Hollywood Reporter, commented: "[The Last Letter From Your Lover] combines the nostalgic aesthetics of a Lana Del Rey music video (think "National Anthem") with the emotional poignancy of a conventional romance flick like The Notebook…in the age of anxious and avoidant communication in dating, a movie driven by candid love notes serves as a welcome reminder that sometimes it's worth risking it all and sending the text".
More information on release dates in various territories here. Film tie in editions of the novel are available for sale now. 
.