Books | Jun 5, 2020
Lucy Foley's 'The Guest List' chosen for Reese's Book Club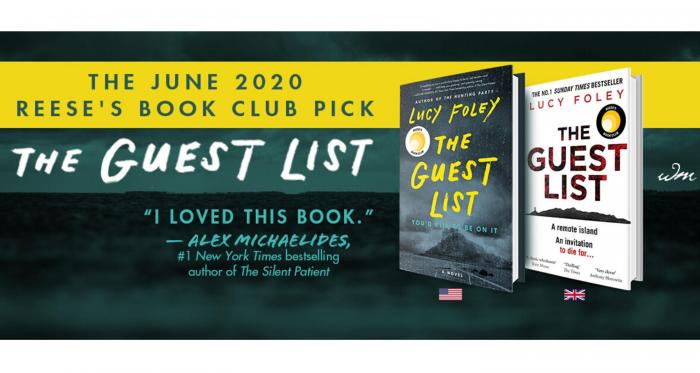 Lucy Foley's Sunday Times Bestseller The Guest List has been selected as one of two books for Reese's Book Club for June and July, alongside I'm Still Here by Austin Channing Brown.
Set up by Reese Witherspoon, the book club focuses on stories with women at the centre and is a community propelled by meaningful connections with stories, authors and fellow members. It is hosted solely online with a digital community of almost 2 million.
Following on from the stellar success of Lucy's first crime novel, The Hunting Party, which was both a Sunday Times and New York Times Best Seller, The Guest List is another closed community whodunit, this time set on a remote Irish island where a glamorous wedding is interrupted by a gruesome murder.