Books | Nov 1, 2019
Margaret Atwood awarded the Burke Medal at Trinity College Dublin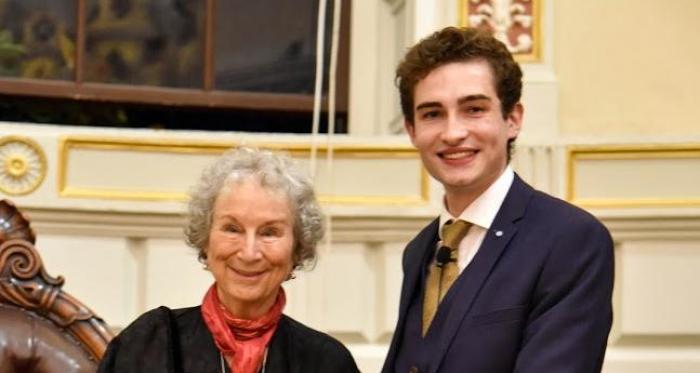 Margaret Atwood has been awarded the Burke Medal for Outstanding Contribution to Discourse through the Arts by The College Historical Society (The Hist) in Trinity College Dublin on November 1 2019.
The College Historical Society (CHS) is one of the two debating societies at Trinity College Dublin. It was established within the college in 1770 and was inspired by the club formed by the philosopher Edmund Burke during his own time in Trinity in 1747. It is the oldest surviving undergraduate student society in the world.
Atwood visited Trinity College Dublin to receive the prize and appeared in conversation with Dr Ailbhe Smyth, a former academic, feminist and lesbian activist, who was a founding director of the Women's Education, Resource and Research Centre at University College Dublin.