Translation Rights | Oct 19, 2018
Marian Keyes wins Bestseller Millenial Prize at Cosmo Spain Awards 2018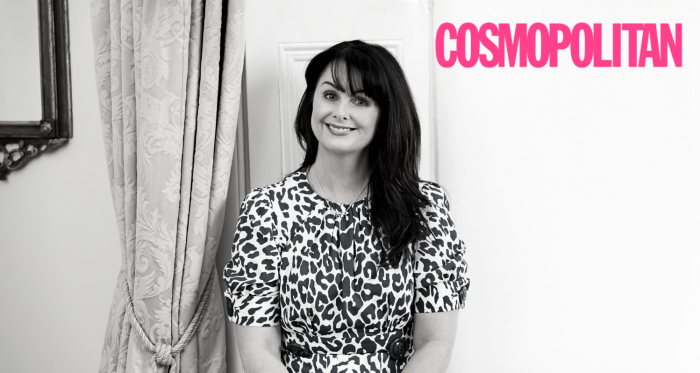 Marian Keyes has won the Bestseller Millennial Prize, a lifetime achievement award, at the Cosmo Awards 2018. The prestigious annual event is hosted by Cosmopolitan Spain and held in Florida Park, Madrid in October. The award was presented to her by the Spanish author Reyes Monforte, who has written novels such as La Infiel and La Amor and who is published by Plaza and Janés.

Upon receiving her award, Keyes gave a short speech in Spanish to an audience that included Dona Sarkar, head of the Windows Insider Program at Microsoft; actress Maria Leon; and weightlifting World Champion Lydia Valentin.
Marian Keyes is one of the most successful Irish novelists of all time. She has written four non-fiction collections and 13 novels, including Anybody Out There (winner of the British Book Awards Prize for Popular Fiction), Rachel's Holiday, and Watermelon, her first novel.
Keyes' latest novel, The Break, opens with Amy, a woman in her 40's, being told by her husband that he wants to go on a 6-month 'break' from their marriage in order to find himself and, possibly, sleep with other women. As the novel progresses, Amy has to deal with the fallout of his departure to Thailand, as well as come to terms with the reality of their marriage.
The Irish Times said of Marian Keyes: ""From the very beginning, her books were a carefully crafted combination of wit, darkness and real, complex emotion. She's covered everything from severe depression and addiction to domestic violence and bereavement, always blending light and shade so perfectly you never see the joins."

Her work has been translated into 20 foreign languages.