Actors | Dec 17, 2013
Mark Gatiss, Birgitte Hjort Sorensen and Peter De Jersey star in Coriolanus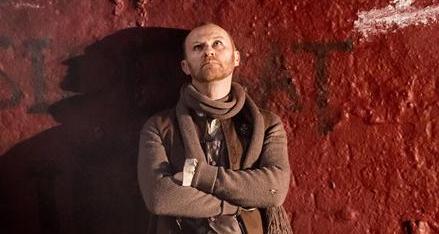 Mark Gatiss, Birgitte Hjort Sorensen and Peter De Jersey star in Coriolanus which opens at the Donmar Warehouse on Tuesday 17th December, directed by Josie Rourke.
Inspired by the life of legendary Roman leader Caius Martius Coriolanus, Shakespeare's tragedy charts the rise of a hero celebrated for his victory leading the Roman army in a successful siege against the Volscians, before the politics of the Roman state eventually lead to Coriolanus' exile and his pursuit of revenge.
Mark Gatiss plays Menenius, a Senator of Rome and Coriolanus' close friend; Birgitte Hjort Sorensen plays Coriolanus' wife Virgilia and Peter De Jersey plays Cominius, Commander of the Roman army. Rudi Goodman plays Virgilia and Coriolanus' son Martius.
Mark Gatiss is best known for his role as Mycroft Holmes in BBC's Sherlock (set to return on New Year's Day) and The League of Gentlemen. Recent credits also include HBO's Game of Thrones and BBC3's Psychobitches.
Birgitte Hjort Sorensen is most well known for her leading role as political journalist Katrine Fonsmark in the hit Danish series Borgen. She has also recently finished filming opposite Antonio Banderas in the forthcoming feature film Automata and will soon be seen in the final Marple on ITV1.
Peter De Jersey's other recent credits include Lightfields and Broadchurch for ITV1 and the Sky 1's forthcoming series The Smoke.
Coriolanus plays at the Donmar Warehouse until February 13th.