Actors | Dec 17, 2021
Mark Gatiss' The Amazing Mr Blunden comes to Sky Max on Christmas Eve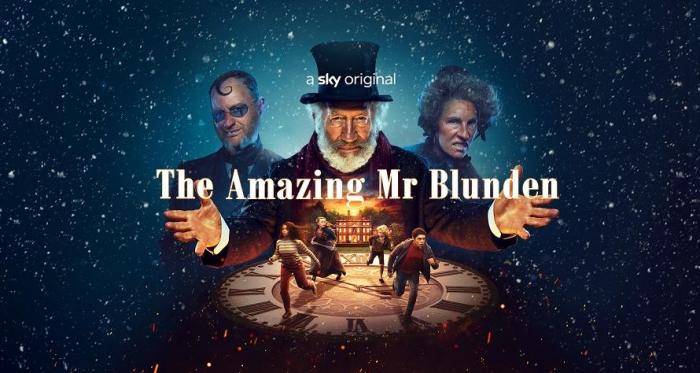 The Amazing Mr Blunden, written and directed by Mark Gatiss, will premiere on Sky Max at 7pm on Christmas Eve.
Mark Gatiss also stars as 'Mr Wickens', alongside Vinette Robinson as 'Mrs Allen', Amanda Lawrence as 'Meakin', India Fowler as 'Sara', Tsion Habte as 'Lucy', Kitty Archer as 'Bella' and Samuel Barnett as 'Smith' in this 'yuletide ghost story with a time-travel twist' (Whattowatch).

This new adaptation of Lionel Jeffries' 1972 film of the same name and its source novel, Antonia Barber's The Ghosts, follows two teenagers who, by the arrangement of the mysterious Mr Blunden, move into a ruined country house. Upon meeting two of the house's ghostly inhabitants, they embark on a dangerous mission to change the past.

The Amazing Mr Blunden, produced by Adorable Media, will air at 7pm on Friday 24th December on Sky Max and the streaming service NOW TV.