Theatre, Film and TV | Jul 23, 2021
Mika Onyx Johnson's Pink Lemonade comes to the Bush Theatre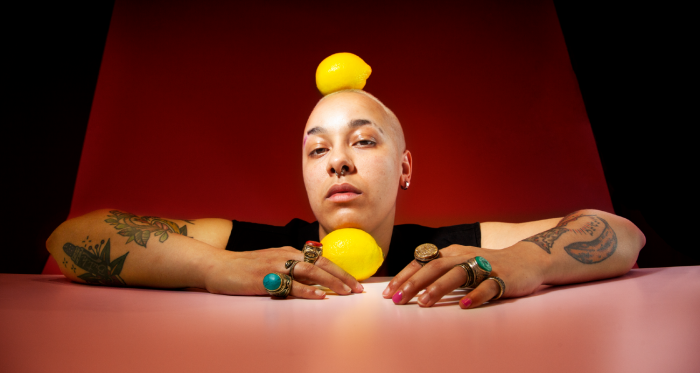 After premiering to rave reviews at the Edinburgh Fringe Festival in 2019 – where it was featured amongst The Stage's 18 best shows – Mika Onyx Johnson's debut play PINK LEMONADE opens at the Bush Theatre on 6th September 2021.
Mika is an actor, writer, and performance artist from Nottingham, who was recently in the ensemble for the National Theatre's 2019 production of CYRANO DE BERGERAC. Mika was also one of the writers of The Bunker's second edition of MY WHITE BEST FRIEND. Their work often explores subjects such as identity, gender, race, and sexuality.
PINK LEMONADE is a story about learning to accept yourself whilst saying goodbye to a love turned sour, told through poetry, movement, and original beats. A television adaptation is currently being developed with Balloon Entertainment and the BBC.
Reviews of PINK LEMONADE from the Edinburgh Fringe Festival 2019:
"Incorporating spoken word, physical theatre and Johnson's irrepressible energy, this engaging solo show is full of wit and pathos." - ★★★★★ The Queer Review
"[T]he disparate elements combine to create a fluid, engaging whole. Johnson's is a dynamic new voice." - ★★★★ What's On Stage
"[PINK LEMONADE] uses intimate feelings to powerfully illuminate numerous underrepresented aspects of contemporary life related to race, class, gender and sexuality." - ★★★★ The Scotsman
PINK LEMONADE runs until ­1st October 2021, and tickets can be purchased here.