Theatre, Film and TV | Sep 15, 2021
Mika Onyx Johnson's Pink Lemonade opens to glowing reviews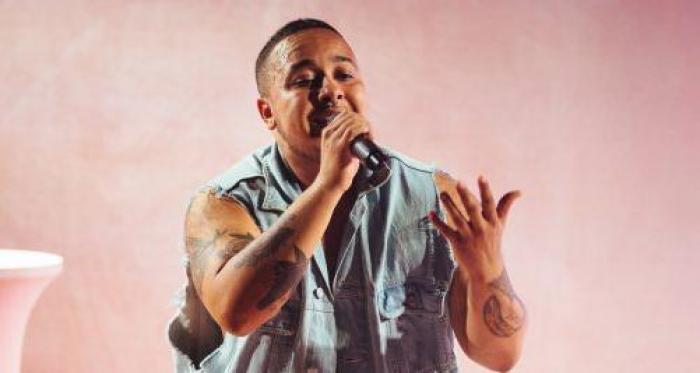 Mika Onyx Johnson's PINK LEMONADE has premiered at the Bush Theatre to glowing reviews.
PINK LEMONADE is the autobiographical tale of how transmasculine Mika found themselves caught between two women, who in different ways threatened Mika's hard-won self-acceptance. Directed by Emily Aboud, PINK LEMONADE combines original beats with poetry, movement, and storytelling to create a unique and authentic piece of theatre.
Mika is an actor, writer, and performance artist from Nottingham, who was recently in the ensemble for the National Theatre's 2019 production of CYRANO DE BERGERAC. Mika was also one of the writers of The Bunker's second edition of MY WHITE BEST FRIEND. Their work often explores subjects such as identity, gender, race, and sexuality.

Reviews of PINK LEMONADE at The Bush Theatre 2021:
'My god, this is a performer you really can't miss.' - ★★★★★ Everything Theatre
'An example of where modern theatre needs to be heading.' - ★★★★ Broadway World

'A gifted performer, full of a natural charm that radiates out into the crowd.' - ★★★★ Evening Standard
'Johnson pours heart, body and soul into a tale of hard-won transformation' - ★★★★ Guardian

'Part monologue, part gig and even part stand up, PINK LEMONADE currently playing at The Bush is a sharp take down of gender.' - ★★★★ The Reviews Hub
PINK LEMONADE runs until ­1st October 2021, and tickets can be purchased here.