Books | Jun 3, 2013
Miranda Hart awarded Medal for Drama at Hay Festival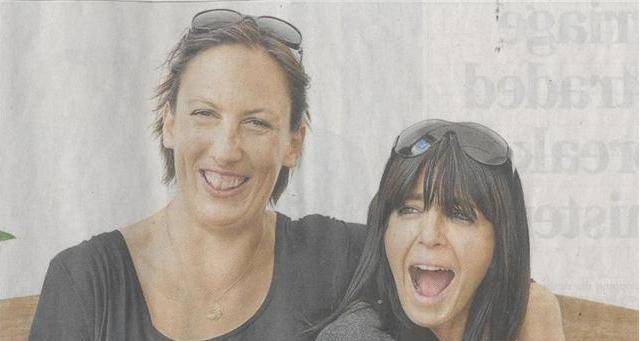 Miranda Hart, author of Is It Just Me?, the UK's biggest selling humour title, and creator of sitcom Miranda, has been presented with the Hay Medal for Drama for her comedy writing. Miranda received the award at a packed out event, hosted by Claudia Winkleman, in the largest venue at the world famous Hay Festival 2013.

Miranda's debut appearance at the literary festival in Hay-on-Wye, Wales, marked the start of a week of high-profile activities to celebrate paperback publication of her bestselling first book, which has so far sold over half a million copies in hardback and topped the Sunday Times non-fiction charts for a massive thirteen weeks.

Miranda will also be appearing at a sold out Times+ event at the Cadogan Hall on publication day on June 6th, as well as on Lorraine Kelly's ITV1 show, BBC Radio 4 Front Row, the Sky Books Show and Steve Wright's show on BBC Radio 2 throughout June and July.

Meanwhile fans should look out for exclusive Miranda publication day videos, competitions, blogs, and live tweets from the Cadogan Hall event, while there will be interviews with Miranda in Good Housekeeping, Glamour Magazine, Sunday Times Culture, Mail on Sunday Event Magazine, Independent Radar Magazine, and Metro in June.

Miranda is currently writing her second book, Peggy And Me, which will be about her day-to-day life and adventures with her dog, Peggy, as well as their joint observations on life.