Actors | Jan 7, 2016
Mr Selfridge Returns for Its Final Chapter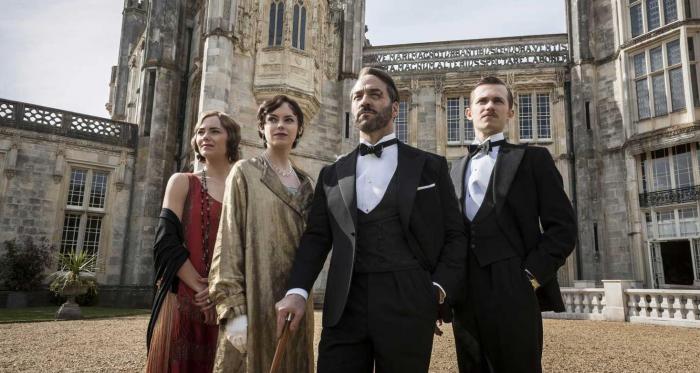 Kara Tointon, Sacha Parkinson and Trystan Gravelle star in the hit ITV drama Mr Selfridge as it returns for a fourth and final series.

Kara Tointon plays Rosalie Selfridge, daughter of the department store owner Harry Gordon Selfridge and wife of the Russian Prince Serge de Bolatoff. Kara recently starred as Maria in ITV's The Sound of Music Live and has made numerous appearances in London's West End, including Relatively Speaking, Absent Friends and a revival of George Bernard Shaw's Pygmalion opposite Rupert Everett. Kara is about to appear in the sci-fi thriller Let's Be Evil, which is due to be released this year.
Sacha Parkinson returns as beauty assistant, Connie Hawkins, younger sister of Kitty. Sacha's extensive credits include a lead in Channel 4's The Mill, By Any Means, and My Mad Fat Diary for E4. She also starred opposite Steven Tompkinson in Truckers.
Trystan Gravelle reprises his role as Victor Colleano. Trystan recently performed at the National Theatre in their production of Light Shining in Buckinghamshire and recently wrapped filming new E4 series Aliens.
Also reprising their roles are Wendy Nottingham as the no nonsense Mrs Crabbe and Sadie Shimmin as Miss Plunkett, Mr Selfridge's secretary.
Guest starring are Kim Thompson guest stars as Patricia Dillon, high society mother of Jimmy Dillon (Sacha Dhawan), and Sam Attwater plays Bumby, a British silent movie star filming in-store; Ben Righton who plays the unlikeable snob William Whiteley and Robert Morgan as Sir Oswald Stoll, the creator of the Royal Variety performances and theatre connoisseur.
The final series of Mr Selfridge premieres on Friday 8th January on ITV.