Books | Mar 16, 2016
New Miranda (and Peggy) Hart book to publish in October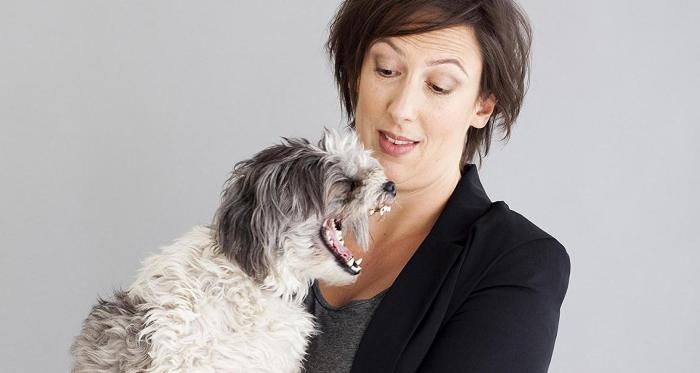 Miranda Hart's second book, Peggy and Me - a hilarious account of Miranda's life with her canine best friend Peggy, and will be published by Hodder & Stoughton this October.
For years Miranda Hart didn't consider herself a dog person. In fact, she viewed dog owners with some suspicion. She was bored by their tendency to talk only about their pooch, alarmed by their light coating of dog hair and troubled by their apparent comfort around excrement.
But that all changed when, nine years ago, Miranda met Peggy. She was exceptionally cute (the dog), very smart (again, the dog) and they bonded from their very first meeting. Over time their love has blossomed and Peggy and Miranda are now inseparable.
Peggy and Me will be not only the story of one woman's love for her beloved canine, and account of her life with her best companion, but also a look at lessons Miranda has learned about herself, and life, all with Peggy by her side.
Miranda Hart is one of Britain's best loved writers. Her award-winning BBC sitcom Miranda struck a chord with millions and made her a much-loved household name and her debut book Is it Just Me? was the non-fiction number one Sunday Times bestseller of Christmas 2012.
Peggy and Me will be published in hardback by Hodder & Stoughton on 6th October 2016.