Translation Rights | May 25, 2012
New Yorker tweets Jennifer Egan short story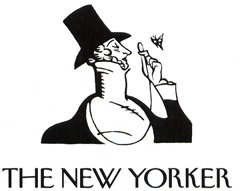 Jennifer Egan, Pulitzer prize winning author of A Visit from the Goon Squad, has written a new short story entitled Black Box that will appear in The New Yorker's 4 June and 11 June issues.
Prior to the release of these issues, The New Yorker will be tweeting the entire piece over a period of 10 days starting the 24 May. The tweets will appear every minute between 8pm and 9pm New York time, making the entire story available to followers of The New Yorker's twitter feed all around the world.
Jennifer Egan's short fiction has previously appeared in The New Yorker, Harper's and McSweeney's. She is the author of four novels including A Visit from the Goon Squad which won the 2011 Pulitzer prize for fiction, the National Book Critics Circle award. She was shortlisted for the IMPAC prize and longlisted for the Orange prize in 2012. A Visit from the Goon Squad has now been sold in 29 languages.
Follow @NYerFiction to read 'Black Box'. If you miss it on Twitter, you can read each day's installment collated in The New Yorker here.