Actors | Sep 21, 2010
Ben & Henry Lloyd-Hughes tackle the Miliband Brothers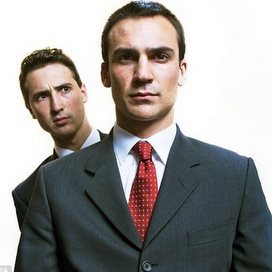 Henry Lloyd-Hughes and Ben Lloyd-Hughes star as David and Ed Miliband in More 4's satirical docudrama Miliband of Brothers.

Exploring both the political rise and the filial relationship of the Labour leadership candidates, Miliband of Brothers begins with their hard left-wing childhood home and follows the brothers through their geeky, politics-obsessed student days and their adjacent rises through the Labour ranks, before culminating in the ultimate sibling rivalry over the party leadership.

Directed by Richard Curzon Smith, Miliband of Brothers can be seen on the 24th September at 9pm on More 4.