Translation Rights | Jul 27, 2011
Something from Tiffany's #1 in Italy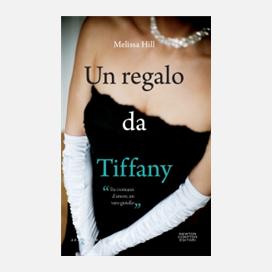 Melissa Hill's Something from Tiffany's was the number 1 bestelling book in Italy this weekend. It is currently at the number 3 position in the overall Italian bestseller list. The book was published by Newton Compton on the 13 July 2011.

Set in New York City, Something From Tiffany's begins with two very different men shopping for gifts for the women they love. Gary is buying his girlfriend Rachel a charm bracelet. Partly to thank her for paying for their holiday-of-a-lifetime to New York. But mainly because he's left his shopping far too late. Whereas Ethan's looking for something a little more special – an engagement ring for the first woman to have made him happy since he lost the love of his life.

But when the two men's shopping bags get confused, and Rachel somehow ends up with Ethan's ring, the couples' lives become intertwined.

As Ethan tries to reunite the ring with the woman it was actually intended for, he discovers this isn't that easy. Does fate have other ideas for the couples? Or is there simply a bit of Tiffany's magic in the air...

Melissa lives in South Dublin with her husband Kevin Hill and their young daughter. Together they also write a crime thriller series set in Dublin under the name Casey Hill, and the first book Taboo will be published by Simon & Schuster in the UK in July 2011.