Actors | Jun 5, 2015
Nico Mirallegro is Shooting for Socrates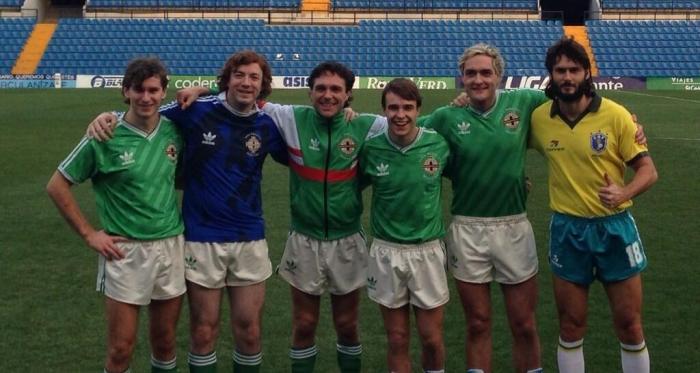 Nico Mirallegro leads the cast of Shooting for Socrates which opens in cinemas nationwide, having premiered as the closing gala of the Belfast Film Festival.
Directed and written by James Erskine, Shooting for Socrates is a David vs. Goliath story set in Belfast against the backdrop of the 1986 World Cup. As Northern Ireland prepare to take on the mighty Brazil, the Catholic and Protestants alike turn their attention to the big match and for a moment in time, the warfare ceases fire.
Nico Mirallegro plays Davey Campbell, Northern Ireland's answer to George Best. Nico is best known for his role as Joe in The Village for the BBC, which saw him nominated for a 2014 BAFTA Award for Best Supporting Actor. He has just finished filming the lead role of Franz in Alan Ball's new HBO drama Virtuoso and could recently be seen leading Common for the BBC which was nominated for Best Drama at the 2015 BAFTA Awards.
Shooting for Socrates can be seen in cinemas nationwide from June 4th.