Theatre, Film and TV | May 5, 2015
No Offence starts on Channel 4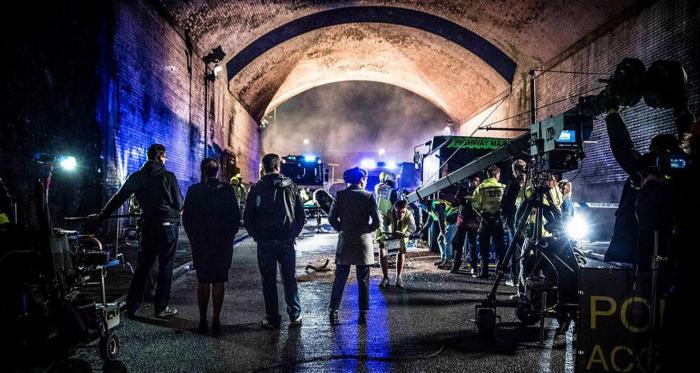 No Offence, a new Manchester-based crime drama produced by Simon Meyers, with episodes written by Jimmy Dowdall and Jack Lothian and directed by Misha Manson-Smith starts on Channel 4 on Tuesday 5th May.
From Shameless creator Paul Abbott it stars Joanna Scanlon (The Thick Of It) as the head of a unit of unorthodox coppers working out of a crumbling police station in Manchester, it also features Elaine Cassidy, Alexandra Roach and Will Mellor.

Misha Manson-Smith directs episodes 4 and 6 of the series. A director of comedy, drama and feature film in both the UK and US, Misha's also directed the short film Barbados, an LA set drama starring Michael Sheen. Misha also recently directed and co-created action comedy pilot In Deep for Big Talk and BBC Comedy.
Jimmy Dowdall has worked extensively with Paul Abbott; writing on several series of Shameless and co-writing his feature Twenty8k. Jimmy is currently writing on global crime drama Crossing Lines.
Jack Lothian has written on numerous television shows, including the final episode of Shameless and episodes of Strikeback. Jack is currently developing the Ghosthunter's Apprentice for Bentley Productions.
Simon Meyers has previously series produced Waterloo Road and Casualty.
Praise for No Offence:
"Brilliant new show No Offence is shaking up the police drama…(it's) exhilarating, ballsy and filthily funny" The Independent
"(A) brilliant new series, No Offence is a 'comedy for a crime-addicted audience'" The Guardian
"Darkly funny new detective drama" The Mirror