Original Audio & Podcasts | May 14, 2020
Sandi Toksvig Launches New Podcast 'We Will Get Past This'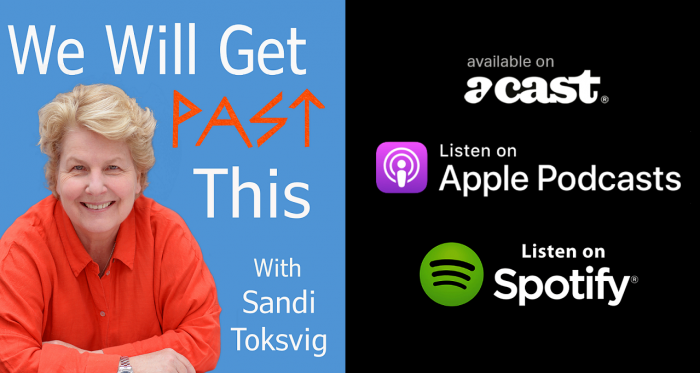 Sandi Toksvig has made the perfect bite-size podcast for our times. Providing a peaceful corner where people can gather safely to enjoy virtual chicken soup for the soul, Sandi will lead listeners on an amble through her fascinating library collection and even more fascinating 'chains of curiosity' in We Will Get Past This.

Based upon Sandi's daily lockdown videos released through her YouTube channel, VoxTox, which have gained almost 500,000 views, We Will Get Past This is a foray through history from the epically heroic to the comedically barmy. This illuminating podcast will offer entertainment, wisdom and peace, while also reminding us that we will indeed get past these times.

Sandi Toksvig says: Come and sit with me for a few moments in my library and let's find a pocket of calm together.

Sandi is represented by Curtis Brown Ltd, and this podcast is produced by Amanda Redman. Please refer to alice.lutyens@curtisbrown.co.uk for further information.