Actors | Feb 5, 2015
Curtis Brown clients join the cast of Shakespeare In Love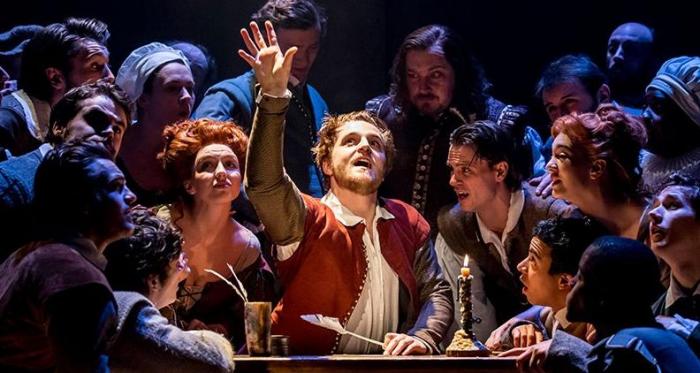 Paul Brennen, Ed Franklin and Ncuti Gatwa join the cast of Shakespeare in Love at the Noel Coward Theatre.
Based on the Oscar winning film, the play follows the story of a young Will Shakspeare suffering from writer's block until he find his muse, Viola.
Paul Brennen joins the company as Fennyman. Paul's extensive credits include most recently Partners in Crime for BBC, a lead role in Wonderland at The Hampstead theatre and three seasons as Agapito Geraldin in Borgia
Ed Franklin joins the company as Christopher Marlowe. Last year saw Ed appearing in the West End production of Twelve Angry Men before playing Simon Bliss in Noel Coward's hit comedy Hay Fever directed by Lindsay Posner at the Bath Theatre Royal. Ed will soon be seen reprising his role when the show makes its West End transfer this Spring.
Ncuti Gatwa joins the company as Wabash. A new graduate from the Royal Scottish Conservatoire, after graduating he worked with Dundee Rep. following that, a TV series, Bob Servant, for BBC 4. Most recently, he appeared as Mercutio in Romeo and Juliet at the HOME theatre and recently finished shooting Stonemouth for BBC.

Shakespeare In Love will play until April 18th 2015.

http://shakespeareinlove.com/