Books | Jun 2, 2016
Sidemen: The Book videos attract more than 4.5m hits – and counting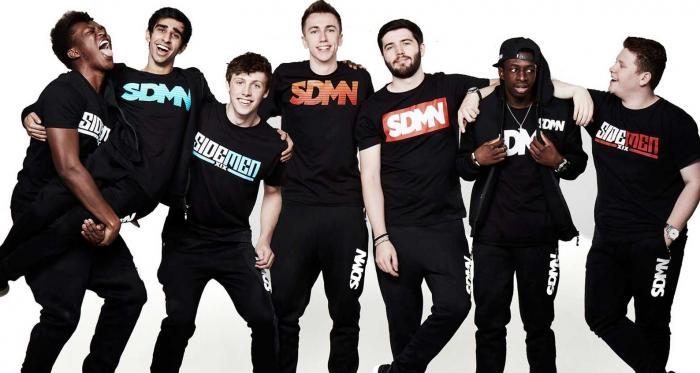 YouTube superstars The Sidemen have announced their forthcoming first book via videos from each of the group – KSI, Harry, Simon, Vik, Josh, Ethan and Tobi – and an amazing lucky dip competition for fans who pre-order early, with the chance to win a range of prizes including money-can't-buy virtual gaming sessions and chances to meet the guys. Within hours, the book was ranking in the top five bestselling titles on Amazon.co.uk – even though it doesn't publish until 20 October 2016 – and the announcement videos have been seen by over 4.5m people.
Sidemen: The Book, featuring original, inventive content, exclusive photos and all the crazy jokes and pranks that they are renowned for, and which will be published by Coronet, promises a fun-filled journey into their world, telling their individual stories, dishing the dirt on one another and on the YouTube universe too. Together they will tell how seven of the world's biggest YouTube stars started off with nothing more than a console, a PC and a bad haircut before joining forces to crush the internet.
It's a busy week for the Sidemen: on Friday 3rd June they play their sell-out Sidemen FC football match in Southampton.
The group formed as gamers in 2013 and together they have a staggering total audience of 35 million dedicated subscribers to their YouTube channels and billions of views for their videos, as well as over 12m followers on Twitter and Instagram.