Books | Jul 3, 2012
Curtis Brown authors on summer reading lists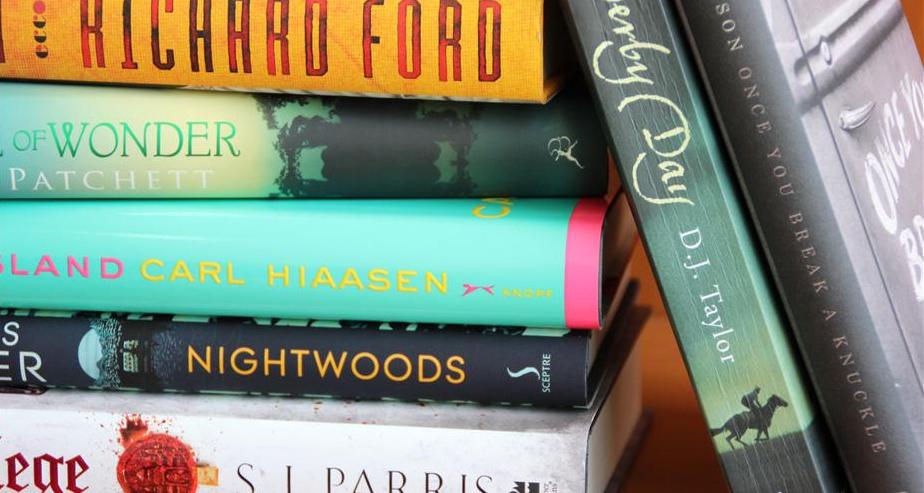 A host of Curtis Brown and ICM authors have been included in several newspapers' annual summer reading lists.

The Sunday Times' list of the 100 best books for the summer includes Charles Frazier's Nightwoods, Canada by Richard Ford, Derby Day by DJ Taylor, Ann Patchett's State of Wonder, Sue Townsend's The Woman Who Went to Bed for a Year, Once You Break a Knuckle by D W Wilson, Carl Hiaasen's Star Island and Sacrilege by SJ Parris. Richard Ford's novel has also made the Financial Times' summer selection, while The Times chose Eva Ibbotson's posthumously-published novel The Abominables as its top summer book for 8-12 year olds.

Set in the vividly-evoked landscape of the Appalachians, Nightwoods is a brilliant portrait of a solitary young woman who inherits her murdered sister's troubled twins and was praised as Frazier's "finest novel to date" by The Sunday Times.

Pulitzer Prize-winner Ford's haunting novel tells the story of a young man forced by catastrophic circumstance to reconcile himself to a world that has been rendered unrecognizable. The Sunday Times praised Canada for its "exquisitely precise" prose while the FT lauded Ford's "extraordinarily poised" writing.

Taylor's exuberant Booker-longlisted novel is a richly-told Victorian mystery climaxing at the 1868 Epsom Derby. Derby Day perfectly combines the atmosphere of the famous race with the intrigue of a classic historical mystery.

Ann Patchett's Orange Prize-shortlisted State of Wonder follows Marina Singh as she travels deep into the Brazilian rainforest in search of her enigmatic former mentor Dr Annick Swenson and the truth behind drug research that could alter the lives of women forever.

The Woman Who Went to Bed for a Year is the story of Eva who climbs into bed the day her gifted twins leave home for university, and stays there. It is a touching novel about what happens when someone stops being the person everyone wants them to be and spent several weeks in the top 10 of The Sunday Times bestseller list.

Once You Break a Knuckle tells stories of good people doing bad things takes and is propelled by jagged, cutting dialogue. Wilson is a winner of the BBC National Short Story Competition and his writing was described as "engrossing" by The Sunday Times' critics.

Star Island is a hilarious spin on life in the celebrity lane and is packed with Hiaasen's perfect pacing, black humour and talent for the absurd. The story of a drug-addled pop star, her body double, their minders and the former Governor of Florida was described as "exhilarating".

Parris' novel – which has already been shortlisted for the CWA Ellis Peters Historical Dagger – is the third in her bestselling series following Elizabethan spy Giordano Bruno. Bruno must pit himself against a powerful conspiracy while wrestling with a newly awakened conflict in his own heart as he investigates the murder of a prominent magistrate.

The Abominables is told with the warmth and eccentricity which Eva Ibbotson made her trademark. When Agatha Farlingham is kidnapped by a family of Yetis, she devotes her life to teaching them manners and telling them stories. When the 'monsters' are threatened by hunters, Agatha enlists the help of a wayward boy and his sister in an attempt to transport the Yetis to her ancestral home in England. The novel has already been longlisted for the Guardian Children's Fiction Prize.