Comedy | Oct 15, 2020
Johnny Vegas competes in Taskmaster Series 10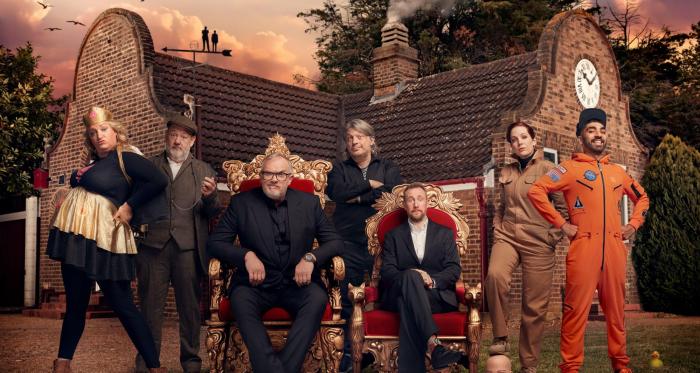 Taskmaster has announced five brand new contestants for its upcoming series, which will be the first to air on Channel 4.

Johnny Vegas will join Daisy May Cooper, Katherine Parkinson Mawaan Rizwan and Richard Herring in Series 10 of Taskmaster.

The programme sees Greg Davies take the role of the eponymous (and all-powerful) Taskmaster, who issues the challenges to the five new contestants all battling it out to be crowned champion.

Greg will be joined by creator and co-presenter Alex Horne, taking his place next to the Taskmaster's throne and serving as a loyal sidekick.

Brand new Taskmaster starts Thursday 15th October on Channel 4.
​