Theatre, Film and TV | Dec 18, 2020
TFTV Department Highlights for Christmas and New Year 2020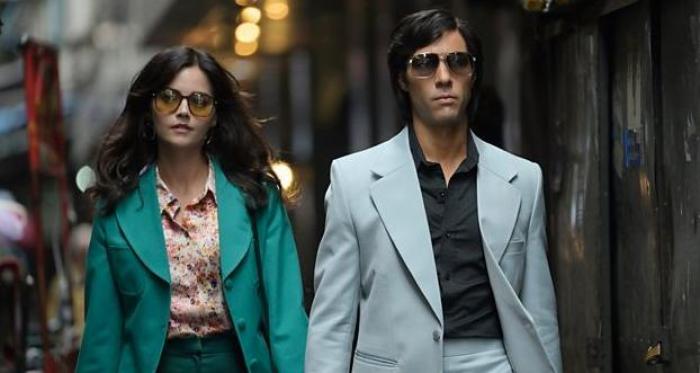 The clients of Curtis Brown have revived the Christmas spirit through some incredible festive projects. See our highlights below:

Written and directed by Sandi Toksvig and Jenifer Toksvig, Christmas at the (Snow) Globe will be available to stream from the Shakespeare's Globe website from the 21st of December to the 5th of January.

The last two episodes of Industry air on BBC Two on the 22nd of December. The entire series, created and written by executive producers Mickey Down and Konrad Kay, is also available to watch on iPlayer.

Shaun Kitchener writes Yazz and Tom's wedding episode of Hollyoaks - airing on the 23rd of December on E4 at 7pm.

Cinderella: A Comic Relief Pantomime for Christmas runs on BBC Two on Christmas Eve at 8:15pm. It's written by The Dawson Brothers and directed by Matt Lipsey.

On Christmas Day, Rachel Joyce's Christmas by the Lake airs on BBC Radio 4 at 2:15pm. The play follows interactions between two people who hate Christmas.

Marc Tritschler worked on the music team for the National Theatre's Dick Whittington which will be available to watch online from the 23rd to the 27th of December. They're also following up with live performances through January.

Adapted from the 1939 novel by Rumer Godden, Black Narcissus kicks off on the 27th of December at 9pm on BBC One.

Co-written by Malcolm Campbell, Herself will have a limited release in the US on the 30th of December. It will be available to stream on the 8th of January with Amazon Prime.

The Serpent, written by Richard Warlow launches on New Years Day at 9pm on BBC One. Hans Herbots directs 4 episodes of the series about the true story of notorious murderer Charles Sobhraj from the 1970s.