Theatre, Film and TV | Dec 11, 2019
TFTV Department Highlights this Christmas & New Year 2019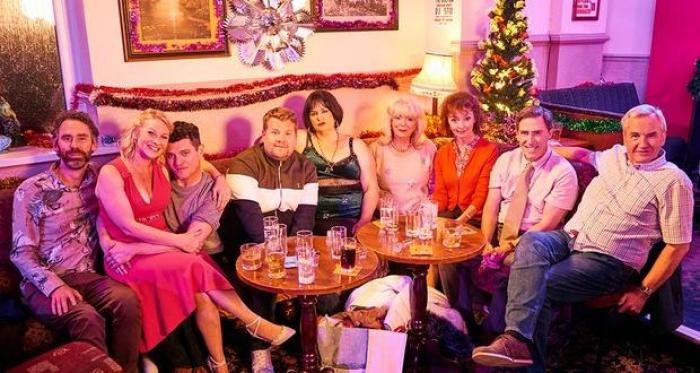 This festive period sees a wealth of shows from Curtis Brown clients hit our TV screens. See our roster of highlights below:

Let it Snow a feature film directed by Luke Snellin is available to watch on Netflix. The film tells the story of a small town hit by a snowstorm on a cold Christmas Eve and the impact it has on the friendships, love lives and futures of several high school seniors.

Responsible Child directed by Nick Holt, tells the story of a 12-year old boy who is tried as an adult for the murder of his abusive stepfather. Aired on the 16th December @ 9pm on BBC2 and catch now on BBC iPlayer.
Cinderella: After Ever After, a 60-min family comedy which about what happens after you meet Prince Charming, was produced by Catherine Gosling Fuller and written by The Dawson Brothers. Airing on Christmas Eve @ 8pm on Sky1
A Christmas Carol which Kate Crowe was Executive Producer for kicks off on the 22nd December at 9pm on BBC One. Episode two airs on 23rd December @ 9.05pm, and the third and final episode will air on Christmas Eve @ 9pm on BBC One.
The family re-unites for Gavin and Stacey Christmas Special directed by Christine Gernon, airing on Christmas Day, @ 8.30pm on BBC1
Grandpa's Great Escape co-written by Kevin Cecil is being repeated on 27th December @ 4:55pm on BBC1. Based on David Walliams' popular children's book about a boy who helps his Grandfather escape his retirement home.
The Trial of Christine Keeler, directed by Andrea Harkin and based on the scandalous Profumo affair of the 1960's starts on Sunday 29th December @ 9pm on BBC One.
Three-part series Dracula kicks off on BBC1 on New Year's Day @ 9pm, with episode 2 directed by Damon Thomas and episode 3 directed by Paul McGuigan airing at the same time on consecutive nights.